T4T and Pertamina collaborate on a tree planting project
Posted date
2014-12-10 08:35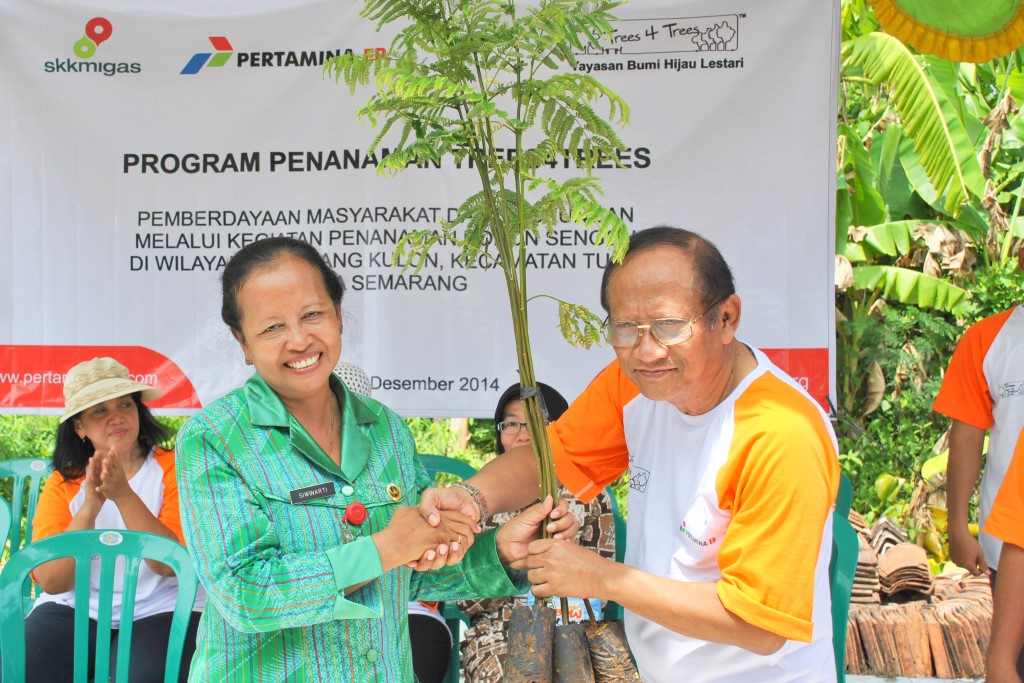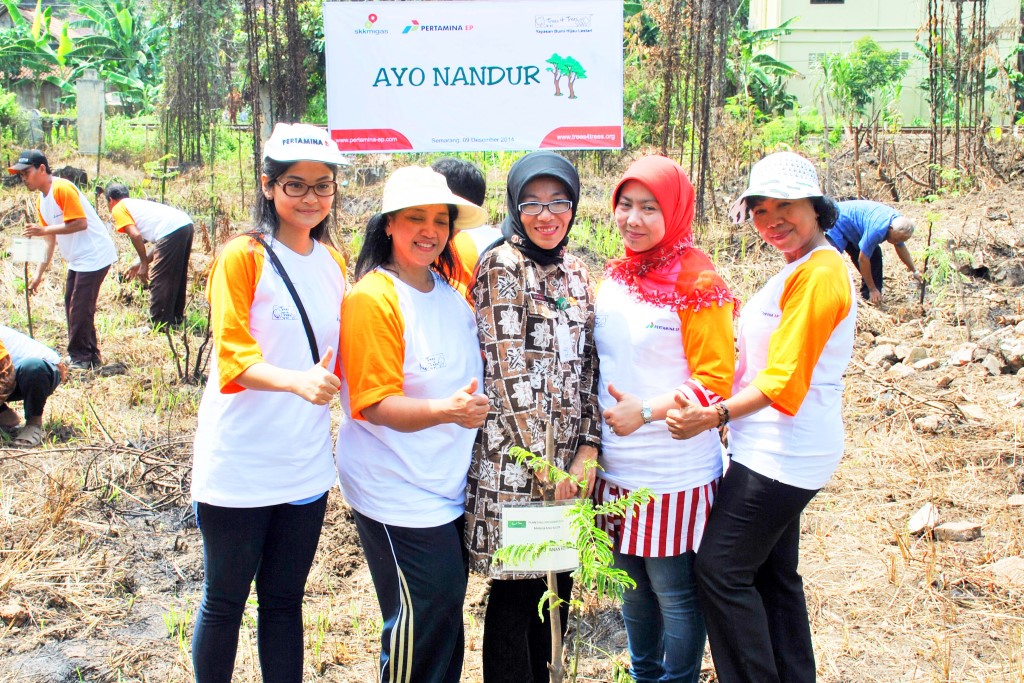 PT Pertamina, through its commitment to the environment and local communities has funded the planting of 10.067 trees in Semarang and Kendal Central Java. 61 local farmers will commit their land for this community forestry project and will be the owners of the trees, which will provide them with an income when the trees are mature and ready for harvesting. Trees4Trees provides the free seedlings along with training and mentoring to help the farmers to plant and care for their community forests.
 
Yuliani, Assistant Manager Government & Public Relations of PT Pertamina, Cepu said that tree planting activities like this is one implementation of Corporate Social Responsibility (CSR) program in contributing to realizing a better environment for future generations. "This tree planting program is also part of the commitment to 'One well, a thousand trees' contained in the Declaration of Earth signed by the President Director of PT Pertamina. This project also contributes to the planting of 1 billion trees as proclaimed by the Government".
 
Wisjnu Wienerta, Manager Operations at Trees4Trees says that this project is part of an annual cycle for Trees4Tree which in 2014, will plant over 290.000 trees and involve 61 farming families. Trees4Trees has planted over 1.173.000 trees in Central Java since 2008 and hopes to expand the annual planting program in future collaborations with responsible organizations like Pertamina.
 
In a symbolic event attended by the Provincial Forestry Department and Department Of Agriculture, Pertamina and Trees4Trees handed over seedlings to the farmers and planted some of the first trees.