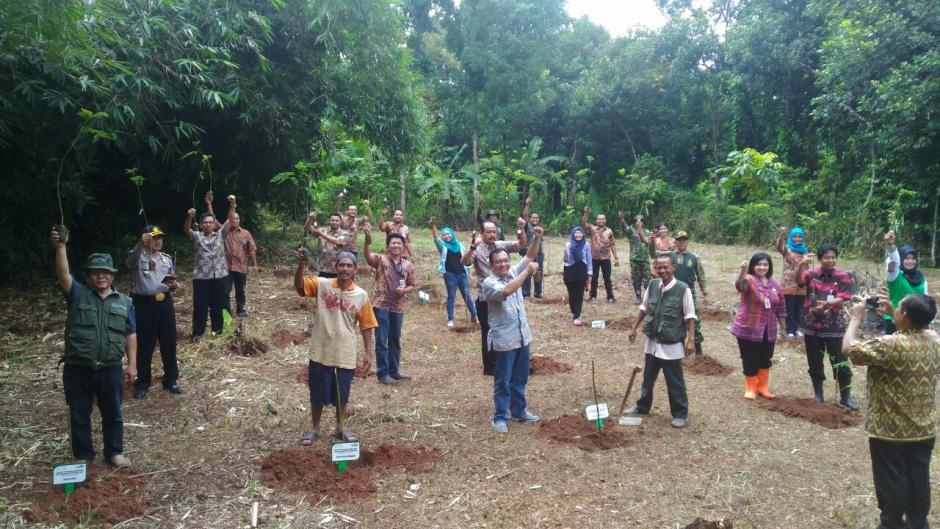 Another 1000 Trees of Albizia Sponsored by PT. Cargill Indonesia Branch Semarang
Posted date
2017-01-03 10:29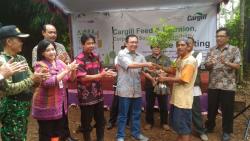 It was March 2016 that Cargill Indonesia Branch Semarang donated 1000 trees of Albizia for the very first time to farmers in Semarang. Later on this year, Cargill Indonesia Branch Semarang continues to give their support for environment and social aspects: another 1000 trees of Albizia, proving a commitment to environment as priority and value as a company.
 
What makes this trees planting special is where they are planted. The chosen location is at Podorejo, known as one of water absorption or water catchment area in Semarang. This tree planting program, hopefully, can be a start to protect its functions from damages caused by land conversion or deforestation.
 
It is confirmed by Heru Sukandar, Head of Ngaliyan District of Semarang, by saying the core points of his speech, "It is good to prevent and nurture our nature, keep planting trees. Trees are basic and essential, they give fresh air, water and recover the soil, they supply what human needs for living. We know that now we feel that Semarang City is getting hotter year by year. I truly adore what Surabaya has done to reach their goal for a decrease of 2ºC temperature. I hope Semarang can do the same. The action is simple, plant the trees. I thank you to Cargill Semarang for initiating this program, especially in Podorejo".
 
Same statement also came out by Agusman Rizal, Trees4Trees Program Manager, saying that it is absolute that everything, not only human, needs trees for living, trees give balance for environment. Adi Widiatmoko, National Sales Manager of PT. Cargill Indonesia, emphasizes even more important things why trees planting program has been their consistency and mission, it is for sustainability also positive effects in the future.
 
One of Trees4Trees participant, farmer named Ali Zainudin, who took a chance to say something about this donation, saying that farmers who has received the trees are thankful for the generosity and attention. Adding, as a head of farmer group in Podorejo, many farmers of his group still need this kind of support in the future.
 
1000 trees are distributed to 8 farmers in 8 locations in Podorejo. All 1000 trees are already planted in December and It is celebrated in a ceremony attended by official government officials like head of department of agriculture of Semarang, a representative of environmental department, head of Ngaliyan district, head of Podorejo area, Trees4Trees and PT. Cargill Indonesia management and staffs.