February 2013 Audit FSC - Controlled Wood
Posted date
2013-02-28 21:53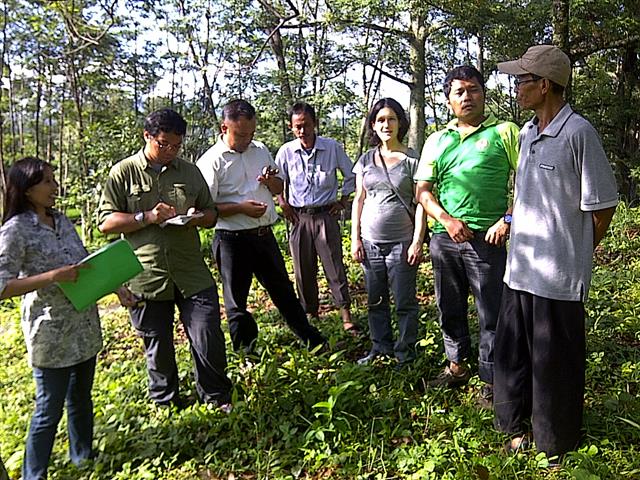 SCS (FSC certifier) and wood products producer PT. Albasia Bhumiphala Persada, together with Trees4Trees completed a Risk Assessment report for FSC Controlled Wood at T4T Forest Management Unit in Pati, Central Java. The risk assessment report was done to fulfill the requirements of supplying Albasia-FSC Controlled Wood from Gunung Wungkal Farmer Group, a Trees4Trees Forest Management Unit. The Risk Assessment verification at the Forest Management Unit passed all the requirements so the farmer group can start supplying Albasia timber as FSC Controlled Wood to ABP.
This is a very important milestone for all the parties because it ensures that the Farmer Group will receive a premium price for their timber and part of that premium will be allocated for preservation of high value natural forests in the area as well as watersheds and culturally important local sites.
The Farmer Group has targeted supplying 7,000 m3 of FSC-Controlled Wood to PT. Albasia Bhumiphala Persada by the end of 2013. This will be a big addition to the local economy for this community forestry enterprise. It also provides a model example to other local communities that the Trees4Trees community forestry program works and that responsible forestry can yield sustainable prosperity for their communities as well.