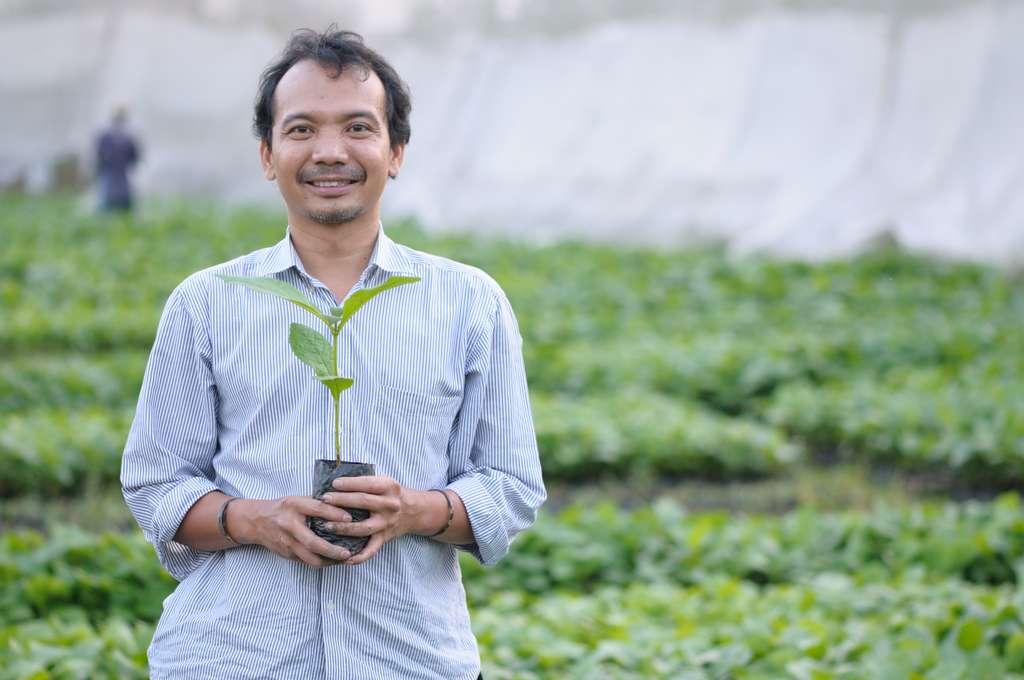 "Give a man a fish and he will eat for a day, teach him how to fish and he will eat for life…"
This old proverb goes to the heart of what Trees4Trees™ is all about and Community Forestry is the way we achieve it.
There are many benefits to the Community approach to forestry. It helps to alleviate poverty among rural communities. It adds forest cover where lands may otherwise lay fallow. It controls erosion and provides a healthy living environment for people and local fauna.
With the strong motivation of a profitable crop and basic training, community foresters can manage highly productive forests. In regions where there is a risk of illegal logging, community forests are well protected by resident forest owners.
The foundation distributes free seedlings of high value species including teak, mahogany, mango and other furniture grades to local farmers and resident land owners in Indonesia. The program provides technical guidance on planting and best forestry practices in addition to long term monitoring to help the tree recipients maximize value.
The foundation also sponsors outreach educational programs in local communities and schools to raise awareness of the environmental and economic benefits of growing healthy trees. By increasing the area of community planted and owned forests, the negative effects of deforestation are reduced and the environment is renewed.