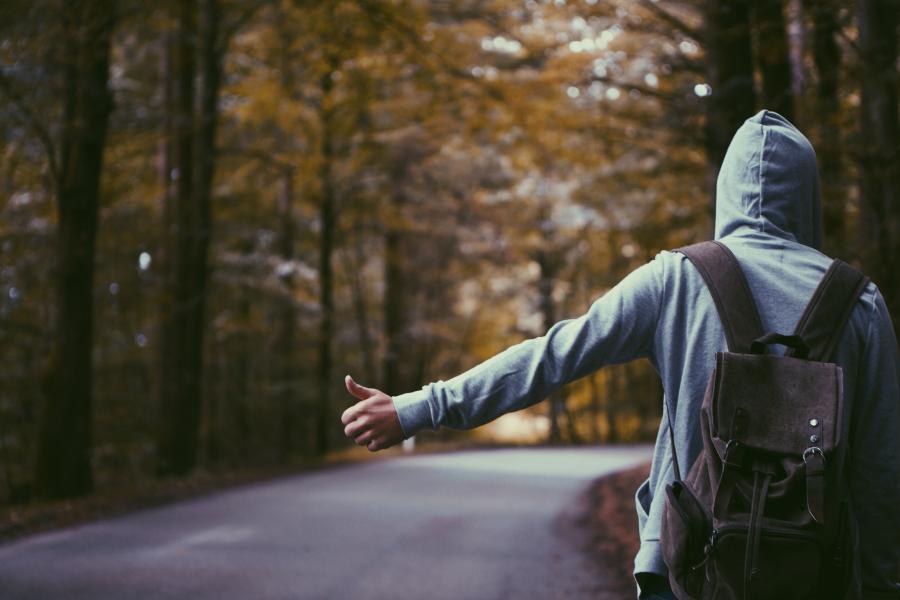 Get Your Real Adventure By Travelling
Posted date
2016-01-21 09:00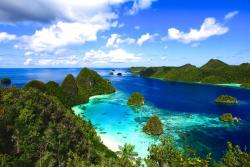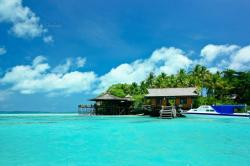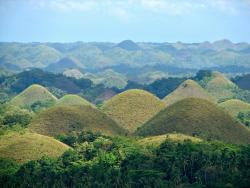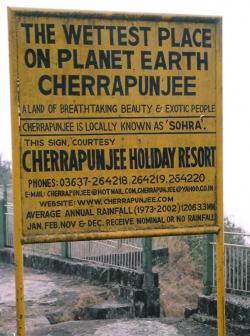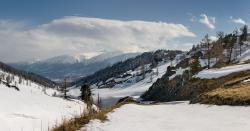 The world and nature have many places for you and your own adventure, and the way to get it is simply, by travelling. Who doesn't love travelling? We can see beautiful places and know how it feels like to be there!
But what we are writing about is more than that. What we mean about traveling is not about just going there for a while, seeing the panorama and eating the cuisine, and then taking some selfies.
Travelling is a way to go to places you barely know, have new experiences, learn about the local community and its culture, nature.  What we are trying to say is experience something new! It'll be fun, right?
Here are amazing places you can travel for your adventure in Asia.
 
1. Rinjani Mountain, Indonesia
It's been known that this mountain is a real real real place to get your adrenaline pumping.
How come? Rocky ground, uphill trails, and rough terrain that need extra energy, preparation and fit body, especially to get to the top of the mountain. We are not talking about Mount Everest, but Indonesia's second highest mountain, Mount Rinjani, that will show you super amazing scenery and great sensation of hiking.
It is located in Lombok Island, next to Bali, and has become one of people's favorite both local and foreigners. This mountain is part of Mount Rinjani National Park, an ecosystem of rain forest and savana with more than 40.000 hectares of area. Rinjani has 3.726 m height above the sea. The unique thing about this mountain is Segara Anak, a lake with a beautiful waterfall in the east of the mountain. Rinjani park has other small mountains, Barujari and Rombongan, that are incredibly beautiful, especially at sunset.
Rinjani is also one of sacred sites for Hindu and Sasak tribe along with Mount Semeru and Mount Agung, mountains that their gods live in.
On your way to the top of Rinjani, you may see local animals and plants with lots of birds, monkeys, butterflies, strawberries, orchids and edelweiss. Rinjani will delight your eyes for its beauty from the beginning to the end of hiking. Most explorers – both local and foreign, believe that Rinjani has the most enjoyable hiking with dramatic panoramas.
 
2. Raja Ampat, Indonesia
Still in Indonesia, it is one of the best place for diving in the world – Raja Ampat. Located in West Papua and surrounded by 4 islands, Waigeo, Misool, Salawati and Batanta.
There is a myth that local people believe about Raja Ampat that always attracks travelers around the world. Because this myth is believed as the history of Raja Ampat. There are some stories according to some sources found, but generally, the myth starts with 7 eggs found by a woman. The 4 eggs hatched and became the kings for four main islands, Waigeo, Misool, Salawati dan Batanta. These four kings became the name for Raja Ampat. Ampat or empat means four, and Raja means King.
The other 3 eggs hatched and became a ghost that less story found about this, a woman, and a rock. A woman, named Pintolee, was found pregnant. To cover this, her 4 brothers sent her to an island called Numfor, today known as Biak. The rock alone, named Kupatnai, still was believed and treated as a king by placing it in a special room. Every year, the rock is bathed and the water will be used for a baptism tradition for Kawe tribe. Today, local people still respect the existence of the rock, so they build a house near Waikeo river as the place of worship.
Raja Ampat waters have been recognized as one of the top ten world's best sites for diving and also as number one for the completeness of underwater flora and fauna at the moment. The water is still pure with green and blue color. If you dive into the water, you may see many species of fishes that are found only there, and many colourful corals. There are more than 1.320 of fish species and 540 hard corals, which means Raja Ampat has more than 70% of world's total number of corals. The most amazing thing about Raja Ampat is it contains 600 small islands spread throughout the area. The water ecosystem in Raja Ampat is well known as one of the most exotic places and a good way to get an idea of this is in the film Edi's Paradise 3. The movie mentions that Raja Ampat is the Ocean Amazon of the World.
 
3. Derawan Archipelago, Indonesia
Located in East Kalimantan. Derawan begins to be famous as World Heritage Site for UNESCO in 2005. This is because Derawan is a virgin underwater park with rare and protected species of fauna like green turtle, hawksbill turtles, whales, dolphins, clams, coconut crabs, mermaid fish, barracuda and dugongs.
Derawan has been a nice place to dive for local and foreigners. Visitors can see the beauty of its underwater world, many rare species of corals, with 460 to 470 of corals species.
One of the unique things about visiting this place is Derawan has a jellyfish lake named Kakaban. This kind of lake are only 2 in the world! In Derawan and Palau Republic - and Derawan has the highest number of jellyfish. You can swim with the jelly fish because they are stingless.
 
4. Chocolate Hills, The Philippines
One of the most interesting places in The Philippines. The Chocolate Hills is a geological formation from at least 1.2668 separate mounds spreading in all over Bohol Islands. The surprising thing about this place is that every mound is symmetrical and have similar heights, around 98-164 meter and covered by grass. No theories can explain how this place formed.
 
5. Cherrapunji, India
Located in the Indian state of Meghalaya. It is credited as being the wettest place on earth because it receives the most rainfall in a calendar month and in a year, with maximum amount of rainfall in a single year: 26,471mm (almost 87 feet) between August 1860 and July 1861 and 9.300mm (31 feet) in a single month, July 1861. Cherrapunji holds two Guiness World Records as the place that receives the most rainfall ever.
In general, Cherrapunji receives rainfall for 180 days a year, mostly for June to September. The rainfall mostly comes at night, so the visitors can enjoy the adventure of Cherrapunji without even getting wet. Cherrapunji is also famous for its living bridges. Over hundreds of years the people in Cherrapunji have developed techniques for growing roots of trees into large bridges. The process takes 10–15 years and the bridges typically last hundreds of years, the oldest ones in use being over 500 years old.
 
6. Luang Prabang, Laos
Beaches and mountains always offer us to experience the exoticism of nature. The same thing goes for a city with history and a strong culture. A perfect combination between local wisdom taking care for history that has been registered as World Heritage UNESCO.
Luang Prabang or Louanghrabang is a city in northern Laos. Its first name was Xiang Dong Xiang Thong, a capital city of Lan Xang kingdom. The question is, what makes this city so special for UNESCO and for most people to visit?
Luang Prabang is famous for its traditional architecture of buildings spread over the city and which are well taken care by locals. This harmony between local people, the way they keep the city and artefacts clean, green, and well managed for generations. This kind of treatment reflects inspiration how to give respect to heritage. This is why this site is creditec as World Heritage from UNESCO.
The richness of Luang Prabang architecture reflects the mix of styles and materials, the fusion of Lao traditional urban architecture with the colonial era. The majority of buildings in this city are temples, it makes Luang Prabang also known as the temple city.
 
7. Altai Mountain
A mountain range in Central Asia, where Russia, China, Mongolia and Kazakhstan come together with 2 major rivers, Ob and Irtysh. The name Altai comes from the Mongolian word for 'gold' and 'mountains'. Gold also is the color of the ground and the trees.
When you hike this mountain, the coolest thing about it is its mountainous terrain, high and rugged mountain ridged, separated by narrow and deep river valleys with the highest point named Mount Belukha. Hiking this mountain can be said as never-ending experience. Altai mountain supports diverse flora and fauna that includes 72 species of mammals and around 310 of birds.
 
So, those are 7 places that we think unique and amazing to travel to. Maybe, you can add 1 or more of those places in your 2016 resolutions, right?