Our field team is currently in the process of data collection, a crucial stage within Trees4Trees tree-planting operation. This phase is dedicated to gathering accurate data, photographs, and essential information about our farmer partners as the tree growers and the designated planting locations. 
During this stage, our proprietary GEKO app is employed as a digital tool, allowing us to precisely document the farmers and planting locations. This technology is integral to our commitment to transparency and delivering accurate reports to our donors and sponsors. 
Witness our data collection efforts across various operational regions through the images provided below!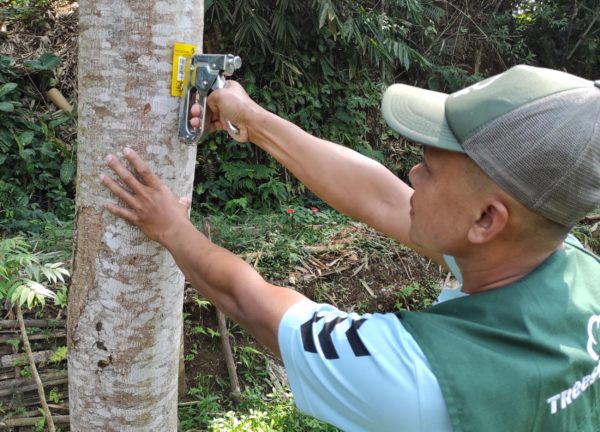 To identify the tree-planting sites, our field team affixes barcodes in each farmer's field. In the Trees4Trees Cirasea 3 site (above), our team is attaching barcodes in Pangauban Village, Bandung Regency. Similarly, in the Trees4Trees Citarik site (below), our team is applying barcodes in Dampit Village, Bandung Regency.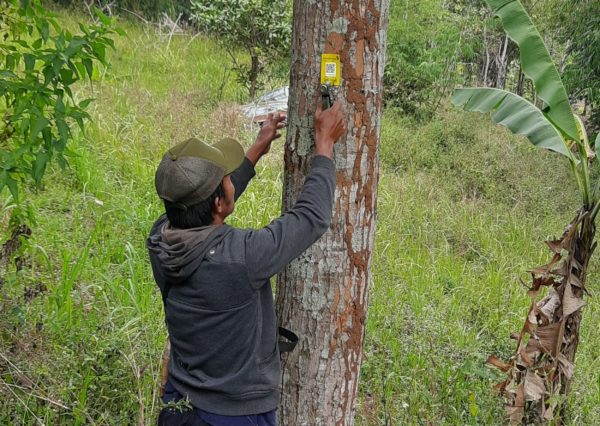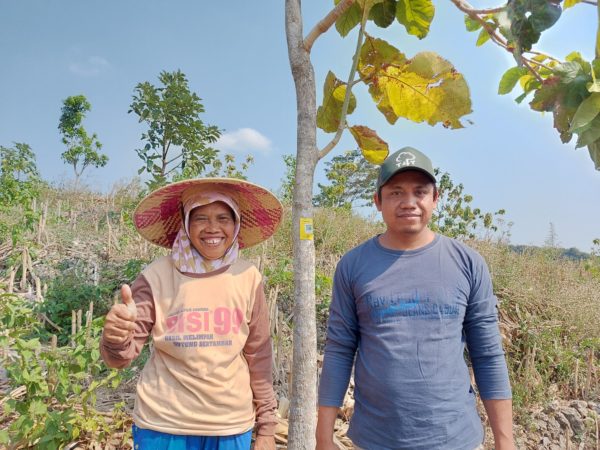 The barcode has been successfully affixed to a tree in the field of one of our farmer partners in Beketel Village, Pati, Central Java. This barcode serves to identify the specific tree-planting location on the farmer's land.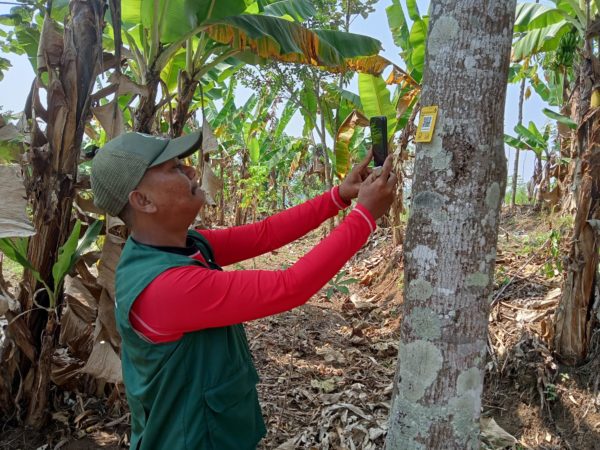 After attaching the barcode, our team will scan it using the GEKO app on a smartphone. This process collects accurate location coordinates for the designated planting site. One of our team members at the Ciminyak 2 site is currently scanning the barcode in Mekarsari village, West Bandung Regency.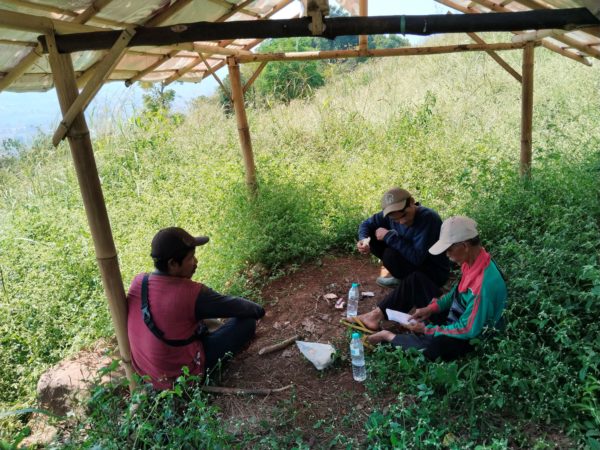 After affixing the barcode to a farmer's planting location in Malasari village, Bandung Regency, our team at the Cisangkuy site engaged in discussions with the farmer who owns the field. This process involves finalizing the land's data.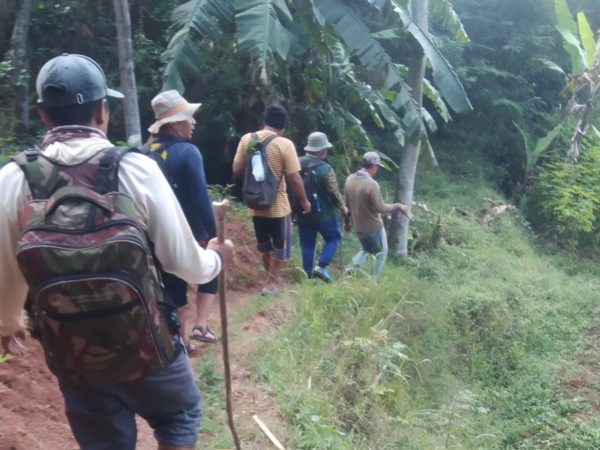 Reaching the planting locations and gathering precise data isn't an easy task. At times, the tracks are challenging, featuring rocky and steep terrain. Our team often has to traverse these paths for hours. Together with farmers and local residents, our team at the Cirasea 2 site is currently enroute to collect data on planting locations.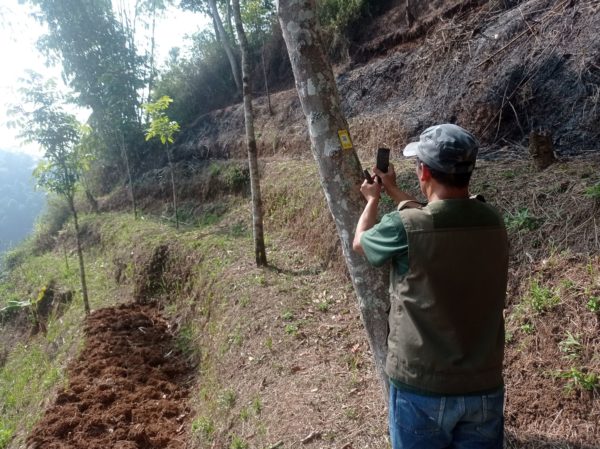 Our team at the Ciminyak 3 site is capturing a barcode that has been affixed to one of the planting locations. Some of these planting sites feature steep inclines and are susceptible to erosion. This emphasizes the importance of planting more trees in these areas to mitigate the risk of landslides and erosion.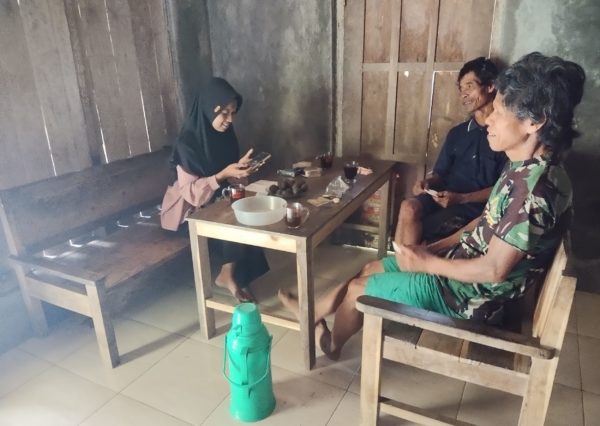 In addition to gathering planting location data, our field team is also tasked with collecting data from the farmers. The team in Kebumen (above) and at the Ciminyak 1 site (below) is verifying farmers' data by conducting in-person meetings and interviews related to their identity and land data designated for planting areas.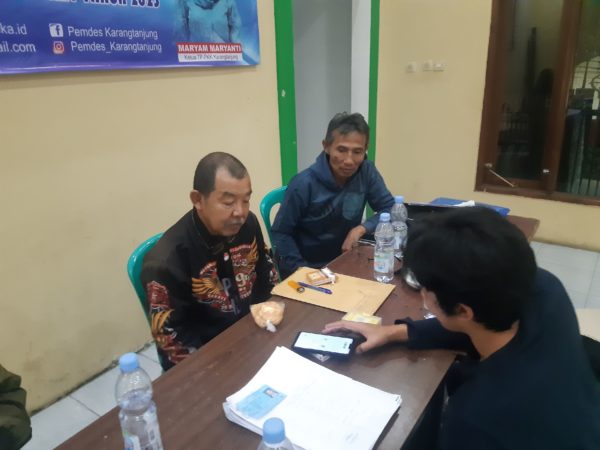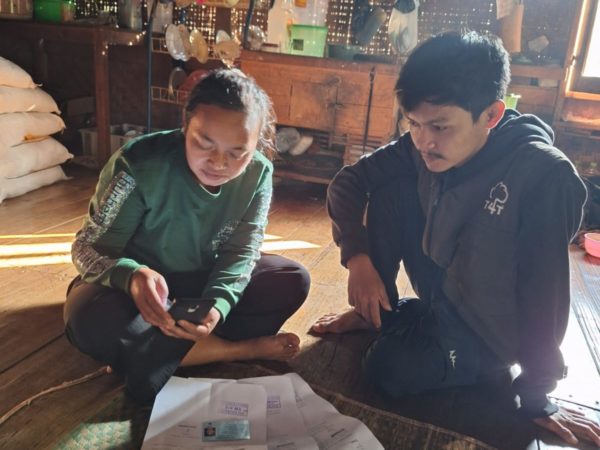 After gathering the farmers' data, including identity documents and self-photographs of the farmers, our team in Ciwidey inputs the data from Sukamulya village into the GEKO app.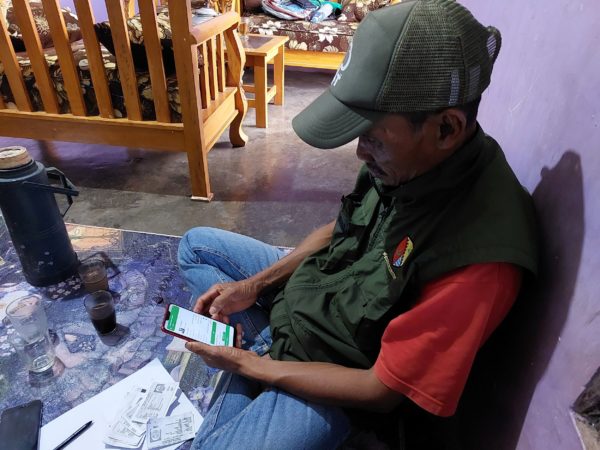 Our team in Cirasea 1 is inputting farmers' data into the GEKO app. Through technology, we record the data of farmers, planting locations, and all living trees. This information will be integrated with our website to display them on a digital map accessible to our supporters. This serves as a gesture of appreciation for their commitment to tree planting with us.