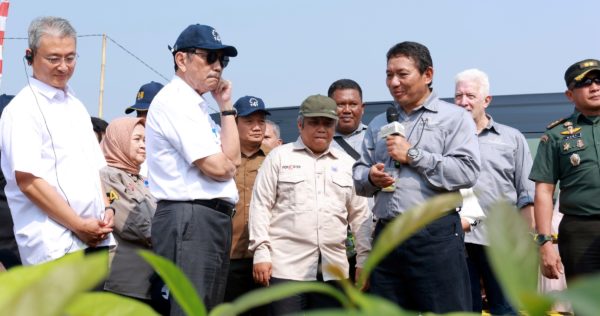 The Indonesian government is determined to revitalize the Citarum River. Since 2018, they have been working to address environmental challenges and achieve this goal through Citarum Harum, a program which is helping breathe new life into one of Indonesia's most important waterways. 
In 2021, AstraZeneca teamed up with Trees4Trees and One Tree Planted to support this program and deliver the government's targets. On August 29, 2023, we welcomed a delegation of honored guests to inspect the progress of our own Citarum River Revitalization Project, which contributes to Citarum Harum. This group included representatives from government ministries, program directors, and the country president of AstraZeneca.   
Leading the delegation was Luhut Binsar Pandjaitan, Indonesia's Coordinating Minister for Maritime and Investment. Together with his team, he inspected Trees4Trees' Ciminyak Nursery, held discussions with local stakeholders, and checked on seedlings that will help reach a target of 20 million trees planted by the end of 2027.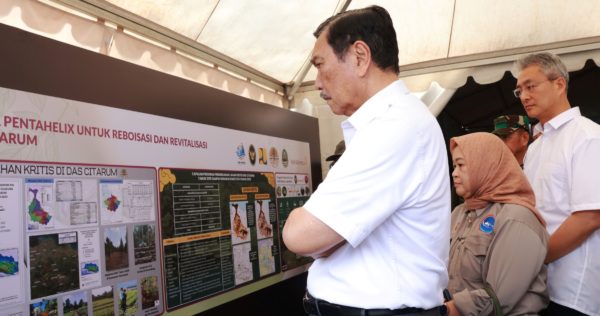 Accelerating Citarum watershed revitalization 
The Citarum watershed is home to around 160,000 hectares of degraded land, two thirds of which is found outside of forest areas. If left untended, degraded lands can become a source of environmental problems like erosion, floods, and droughts. An environmental and humanitarian crisis is already beginning to unfold. Action is needed now to reverse these worrying trends. 
To prevent disaster, these areas should be the focus of revitalization efforts – a point emphasized by Saparis Soeharjanto from the Ministry of Environment, Forestry, and Climate Change (MoEF) during the official visit. As the Director of Watershed Planning, Evaluation, and Control, he committed his support to driving this development forwards.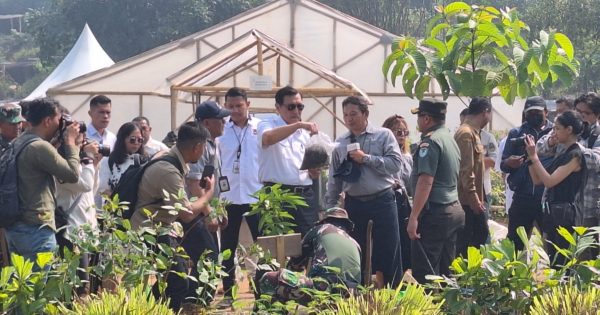 Working with farmers to rehabilitate degraded land 
The program, which is funded by AstraZeneca Forest, is helping rehabilitate degraded land within five sub-watersheds of the Citarum: Cisangkuy, Ciwidey, Cirasea, Ciminyak, and Citarik. So far, more than 42,000 local farmers have joined up as tree grower partners.  
According to Se Whan Chon, who is the President of AstraZeneca Indonesia, the program focuses on ecosystem restoration and clean water access within the watershed, as well as creating new livelihoods through agroforestry.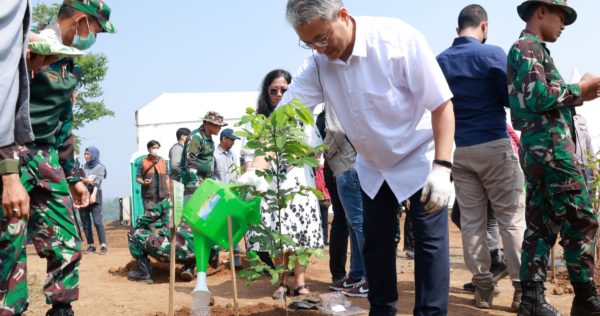 "AstraZeneca wants to be a part of the journey to help Indonesia improve its environment, particularly in the context of the Citarum River Reforestation Project," explained Se Whan Chon during a discussion with Minister Luhut and other parties during the visit. "Trees4Trees, our local partner, has been working closely with farmers to educate and engage them," he added. 
Last year, this program successfully planted 4.5 million trees. A total of 20 million are expected to take root by 2027. Trees4Trees' nurseries have been – and will continue to be – crucial to delivering these targets. "We operate three nurseries with a combined capacity of over 5 million seedlings to support the 2023 tree-planting initiative," explains Pandu Budi Wahono, Trees4Trees' Program Manager.  
"This year, we aim to plant 4.5 million more trees to rehabilitate the degraded lands of Citarum," explains Trees4Trees' West Java Regional Manager, Tomi Bustomi. "We'll be working with 21,000 farmers to achieve this goal by early next year," he added.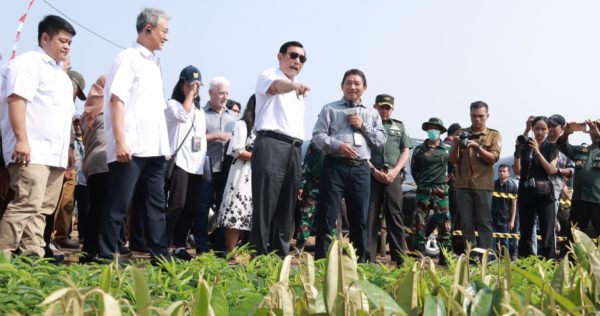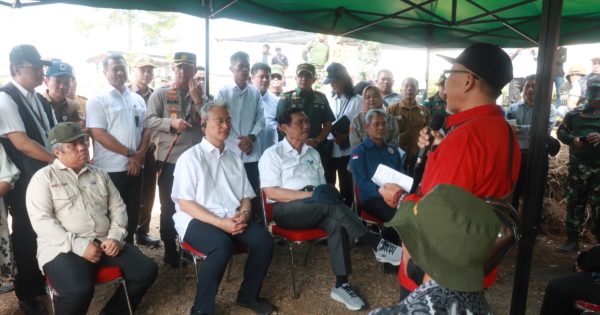 Turning local impacts into global benefits 
During the visit, Minister Luhut pointed out the bigger picture of these replanting operations, describing tree planting as one of the best defenses we have in the fight against global heating. 
"We are witnessing severe pollution, not only in Indonesia but around the world," said the minister. "Planting trees is an effective solution to sequester carbon emissions and combat pollution," he added. 
The minister also highlighted the crucial role farmers have to play in this fight, as they are on the frontline of reforestation efforts. "Farmers," said the minister, "make a significant contribution to emissions reduction through tree planting, and we should take pride in their efforts." 
Through continuous recruitment, empowerment and planting support, Trees4Trees and our partners will continue to help farmers revitalize the Citarum watershed. By regreening at the local level, we are helping them make a difference on a global scale.  
To learn more about Trees4Trees replanting programs, and to find out how you can get involved, go to trees4trees.org. 
Read more:
A Hub of Biodiversity: Exploring Citarum
Travels in Java: Situ Cisanti and the Source of Citarum River