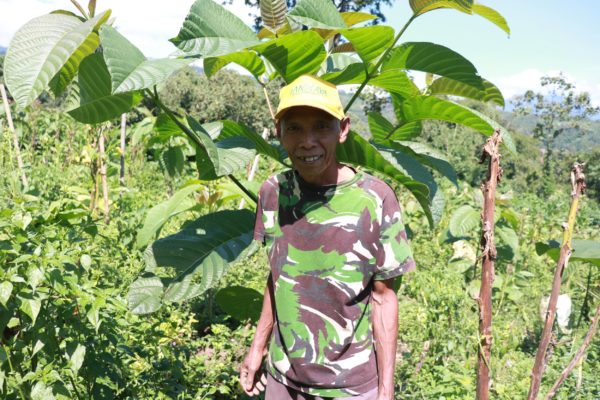 Drawati Village, nestled in Paseh District, Bandung Regency. This hillside community rests close to an upstream river—a tributary of the Citarum river watershed. As a result, vital springs dot the area, serving as crucial water sources for the local populace's daily needs. 
Given the significance of the existing springs, safeguarding the surrounding environment becomes imperative. The preservation of water sources requires rehabilitation and reforestation efforts. To this end, the Drawati village government has been actively promoting reforestation activities among its residents through socialization and various programs. 
Trees4Trees Tree-Planting Program Contributes the Water Spring Conservation

 
When the Trees4Trees team introduced a tree planting program funded by AstraZeneca in collaboration with Trees4Trees and One Tree Planted, both the village government and the villagers responded positively. This initiative aligned well with the village's mission to advance reforestation efforts. 
Later, the tree planting program gained the participation of farmer groups in the village, composed of individuals dedicated to reforestation endeavors. Among these farmers, Ayi emerged as the best farmer of Drawati village due to his unwavering commitment to tree planting and reforestation. Ayi's accomplishments are a testament to his long-standing dedication to his environment. 
Prior to joining this tree planting initiative, Ayi was actively engaged in reforestation activities alongside fellow villagers. He pointed out that accessing clean water in his village has become increasingly challenging, despite its proximity to the river's source. This challenge fueled his determination to revitalize the village's surroundings, ensuring a more abundant flow of water. He also aspires to enhance underutilized lands through increased tree planting.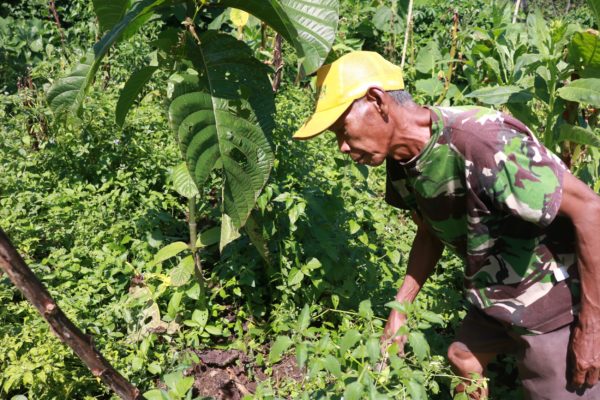 Planting Trees to

Rejuvenate

the Environment and Anticipate the

Fruitful Yield

 
"I plant trees for a better life and a brighter future for this village, not just for myself and my family, but for the entire community. Most importantly, it's about nurturing a healthy environment around the village" Ayi said.  
He also revealed that many lands around his village are suffering and have been faced a shortage of clean water. This drives his motivation to plant more trees, hoping to rejuvenate our surroundings and ensure the abundant flow of water.  
"Water is a fundamental necessity for human life, making this endeavor worth every effort," Ayi expressed. 
Furthermore, Ayi emphasized that tree planting not only fosters a healthier environment but also yields fruitful crops. When he joined the tree planting program, Ayi opted for jabon trees (burflower-tree) due to their rapid growth compared to other tree species. 
In addition, Ayi cultivated food crops such as corn, cassava, and various fruits, including orange trees. 
"I've also planted orange trees, anticipating a fruitful yield in the future. My aim is to harvest these crops. Planting trees holds immense benefits – it adds greenery to the environment and allows me to save for my future by selling the crops," Ayi shared.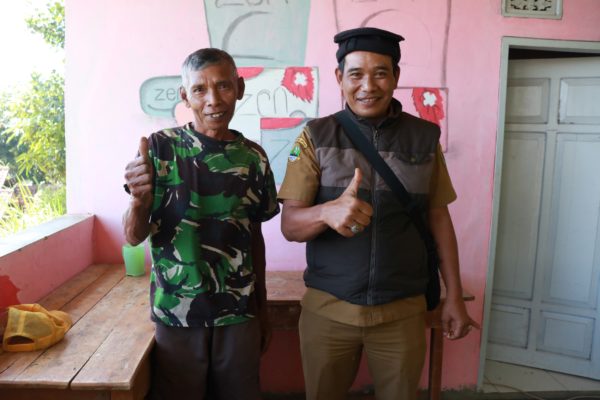 Recognized for the Environmental Conservation Efforts

 
Due to the unwavering dedication to tree planting and reforestation, Ayi and the farmer groups were acknowledged and commended by the head of Drawati Village. According to the village head, the present era mandates a life philosophy centered on nature preservation, as nature has nurtured and sustained us. Therefore, it is our responsibility to reciprocate this care. Ayi and the farmer group's actions stand as a commendable example in this regard. 
"Greening initiatives contribute to the preservation and conservation of water, a crucial element for sustaining human life. We must prevent our water sources from depleting. We must ensure that our future generations do not shed tears due to a lack of springs. Let us unite to prevent such a future!" emphasized the village head during his encounter with Ayi and the farmer group of Drawati Village.