A carbon footprint represents the total amount of greenhouse gases emissions produced by an individual, organization, event, or product. These emissions are a primary driver of global warming, exacerbating climate change. To address this pressing issue, carbon offsetting provides a way for companies, organizations, and individuals to offset their emissions by funding initiatives that either reduce emissions or store carbon in other locations, such as reforestation projects. 
Trees4Trees has been actively implementing carbon measures through its tree-planting program. In alignment with this initiative, we recently conducted a Training of Trainers (ToT) program, with a focus on enhancing the understanding of carbon sinks and their economic value among field teams in Bandung area. This program engaged participants from various sites, totaling 90 participants. 
This training initiative, held from September 27th to October 3rd, is a fundamental component of our groundwork for the forthcoming Trees4Trees carbon economics value project. The project is dedicated to supporting Indonesian government's efforts to reduce greenhouse gases emissions in the forest and other land uses (FOLU) sector, serving as carbon sink to mitigate the impacts of climate change.  
Take a closer look at the activities related to the training of trainers about carbon economics value in these images below!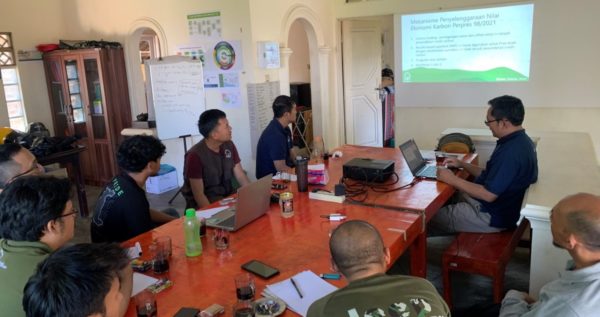 The training features extensive knowledge-sharing sessions covering topics related to carbon sinks and the economic value of carbon in Indonesia, particularly in the connection in reducing greenhouse gas emissions and fostering a green economy as part of efforts to combat climate change.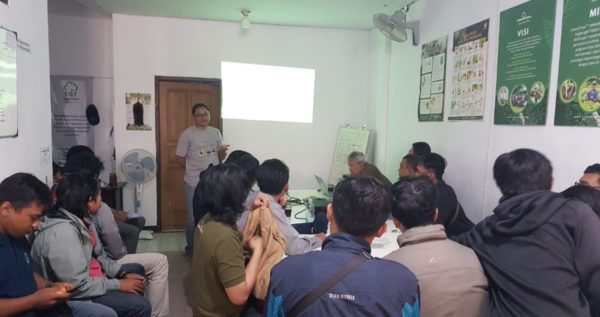 The training also offered insights into the opportunities and advantages of harnessing the economic value of carbon – benefiting both the organization and local communities, projects implementation mechanisms, and government regulations related to carbon value initiatives. Beyond its environmental impact of reducing greenhouse gas emissions, Trees4Trees' upcoming carbon projects also provide an economic boost to local communities by growing trees.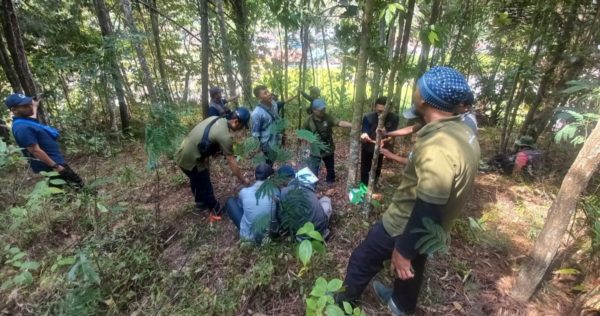 The training entailed conducting comprehensive forest surveys to identify and analyze vegetation types. The information gained from the forest identification served as the foundation for the process and methodology used to estimate carbon absorption. The calculation of carbon stored in the forest relies on five carbon pools, including biomass above the soil (such as stems, branches, and leaves), below the soil (roots), forest litter (fallen leaves or branches), dead trees and woods, and soil organic materials.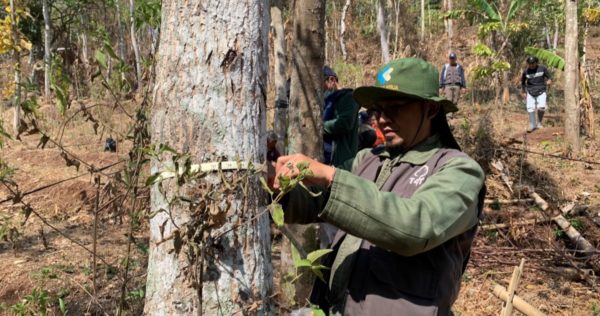 Measuring the diameter of a tree's stems is used to estimate the amount of carbon that a single tree can absorb. It is estimated that a tree's stem contains a significant carbon biomass.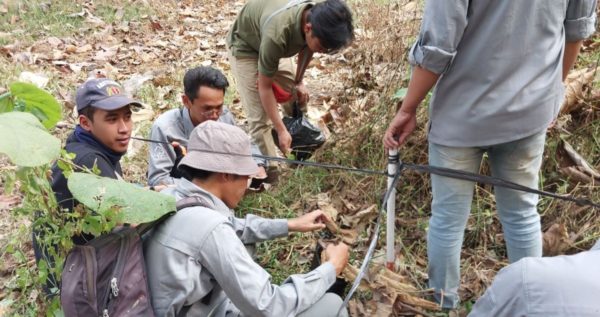 Our team set up a measuring plot sample. This sample plot served as a representative model for other plots. Through this sample plot, we can efficiently estimate the total carbon content of an area. The plot is designed to define the area for measurement and estimate the potential carbon absorption capacity.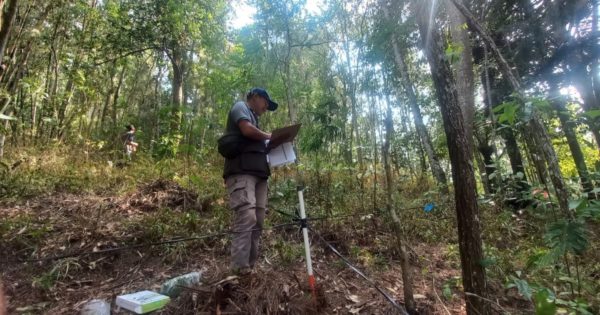 Data obtained during the process of measurement in the forest survey and identification must be documented. The data will be utilized to develop the methodology for calculating carbon absorption capacity in a sampling plot. (Above) Our team documented the tree species within the sampling plot. (Below) Our team weighed and documented the forest litter found in the surrounding sampling plot.