Trees4Trees Collaborates and the National Research and Innovation Agency of Indonesia (BRIN) are establishing a collaboration to accelerate the development of Trees4Trees programs related to research, education, and community service. The project will reinforce all Trees4Trees programs and will be rolled out in the Citarum watershed reforestation program funded by AstraZeneca Forests and One Tree Planted.  
Through the guidance and training from professional forestry experts and researchers of BRIN, it is hoped that Trees4Trees programs can create a greater impact in the local communities and environment and also contribute real world research results of BRIN's innovation goals.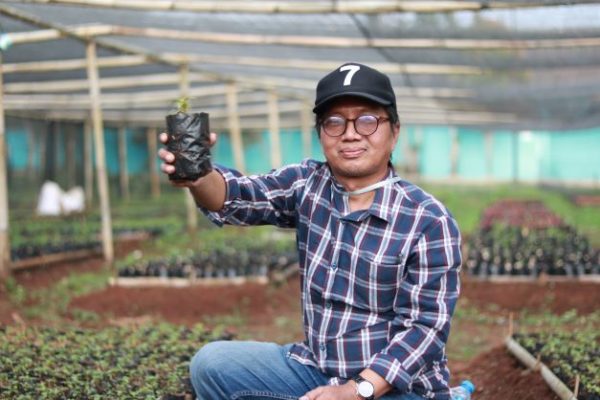 Trees4Trees Collaborates is in its Early Stage 
Currently, the collaboration is in its early stages. It started by holding a training session conducted by BRIN last month. A four-day training was held at Trees4Trees Arjasari, Bandung Regency, and attended by Trees4Trees technical officers, and Field Coordinators.  
As part of the event, the BRIN team visited T4T tree-planting sites at local farmers' fields to review and evaluate the agroforestry and conservation cropping patterns that had been applied. The team also recorded data on tree growth and pests found on the young trees. In addition to the discovery event, the team also visited impact measurement locations and seedling nurseries.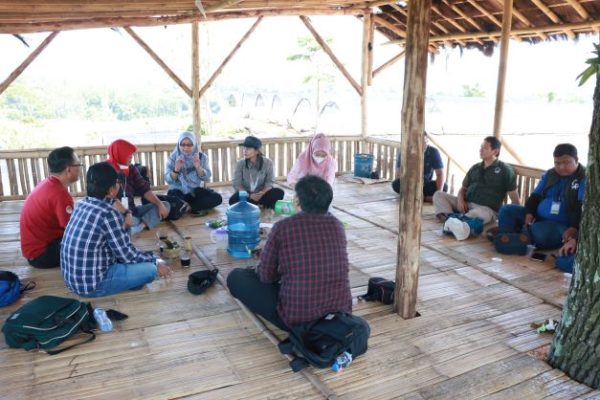 Advancing Trees4Trees program development 
The project is expected to advance the success of eight aspects of the Trees4Trees' program development; agroforestry demonstration plots, conservation demonstration plots, pest control, organic fertilizer and pesticide production, environmental impacts, social impacts, nursery and seedlings production training, and development of mangrove rehabilitation. 
"Currently, Trees4Trees is running a program for rehabilitation of critical areas working with local communities around Citarum watershed. To strengthen this program, Trees4Trees initiated research collaboration with BRIN which is the most relevant institution that can support this program development. In the early stages of the collaboration, starting with agroforestry plot research and research on social and ecological impacts, it is expected that the collaboration can provide great benefits," Anto Wartono, Forestry Planning Manager of Trees4Trees commented.  
Author: V. Arnila Wulandani
Photos: Kemas Duga Muis