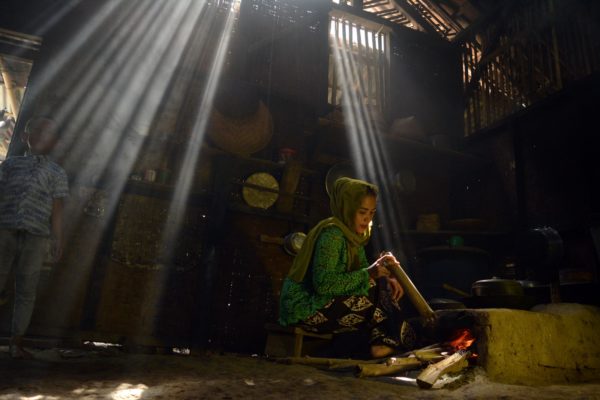 In Java, tribal cultures have found ways to live in harmony with nature. From cooking and eating to architecture and fabric dyeing, these groups incorporate eco-friendly practices in their daily activities; guided by traditional wisdom and knowledge, they utilize natural resources to meet their needs.  
In our ongoing mission to restore forests on Java, Trees4Trees have met and been inspired by many of these Indigenous communities, whose commitment to environmental sustainability is embodied in many aspects of daily life. Let's take a closer look and some of these green innovations.   
Biodegradable food packaging
For generations, local communities have found natural solutions to the problem of carrying food from A to B. In Java, they use  leaves from banana, teak, coconut, taro, and bamboo trees, while also finding use for the leaves and husks of corn. This form of single-use packaging is locally made, easy to replenish, and breaks down quickly and harmlessly when discarded.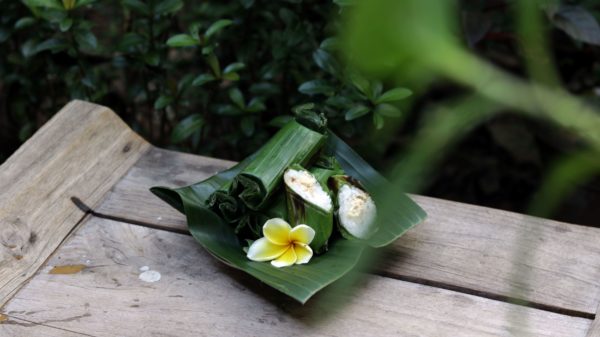 Sustainable plates, cups, and kitchenware 
The utility of leaves doesn't stop there – with a little local know-how, these materials can also be folded and fashioned into plates and bowls. Using traditional skills, a single banana leaf can even be made into a spoon. These innovations can save the earth – they can also free you from doing the dishes!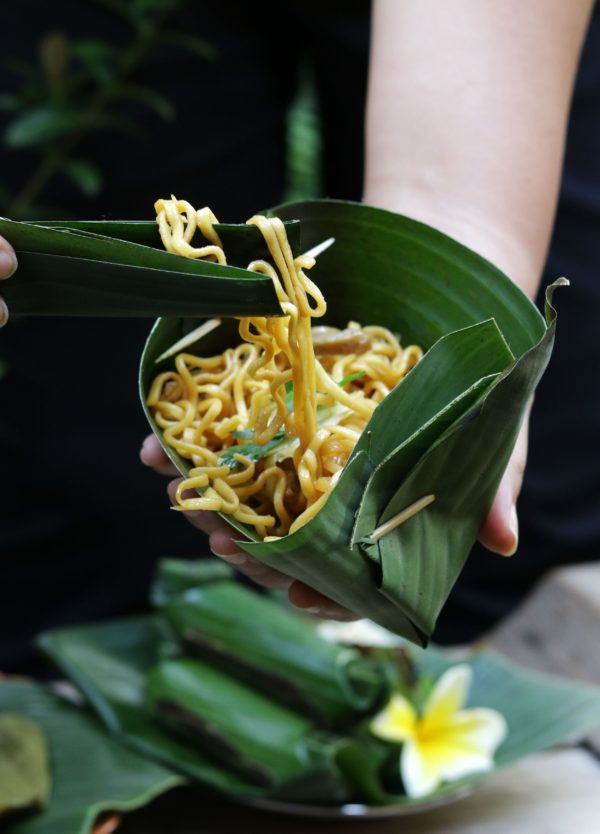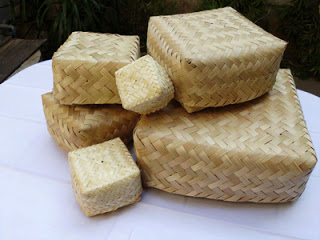 For many tribes in Java, bamboo is a ubiquitous and versatile material. Its sturdy leaves can be dried and woven together into various types of food containers, boxes, and trays. In the Javanese jamu tradition, healthy herbal drinks are mixed together from rhizomes such as turmeric, ginger, or aromatic ginger mixed with rice extract, and then served in simple yet decorative bowls made from coconut shells.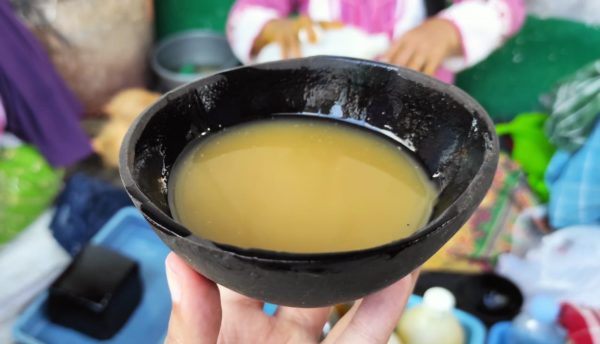 Read also: Coastal Communities and Culinary Tradition: Mangrove Restoration in Pati.
Adding a dash of color: natural fabric dyeing   
One of the most iconic cultural creations from Java is batik – textiles decorated with elaborate designs using a combination of stencils, tie-dyeing, or hot wax from a traditional pen called a canting. These patterns are brought to life with rich colors derived from nature: for blue hues, tribes use plants such as indigofera or tarum tree leaves (Indigofera tinctoria); for earthy browns, they turn to soga tree bark (Peltophorum pterocarpum); and to add a flash of golden yellow, the local tengaran tree or ceriops mangrove bark (Ceriops tagal) has the answer.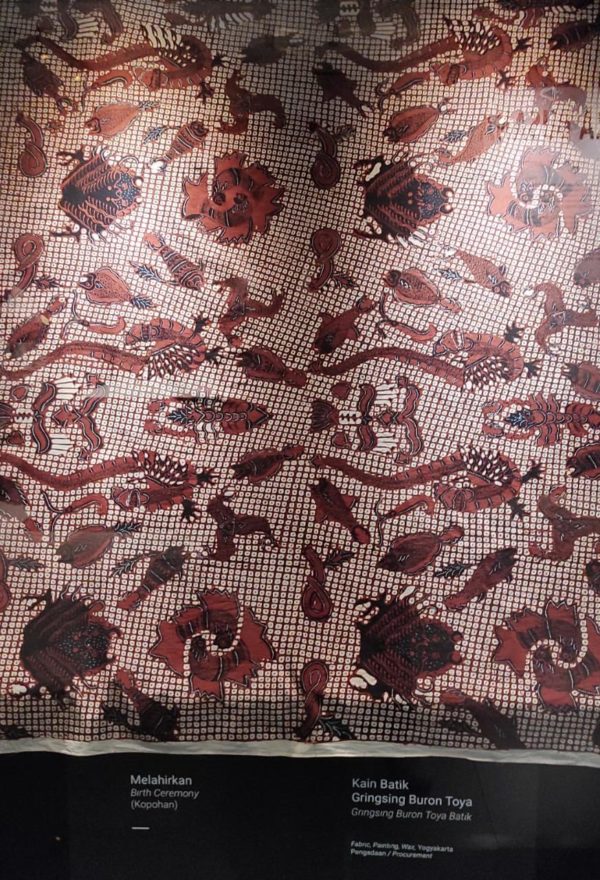 Clean and green: natural detergents don't cost the earth 
For generations, local people in Java have been using a natural soap derived from fruit extract to wash their clothes and kitchenware. It can even be used as an eco-friendly shampoo. The lerak (Sapindus rarak) tree is  part of the soapberry family. As the name suggests, it contains saponin and anti-bacterial properties, but also produces foam that helps remove stains.  
These natural detergents can gently clean batik fabrics without any harmful wastewater. Cheap to make and totally natural, these eco-friendly soaps can help batiks hold onto their vivid colors, while also keeping Java green!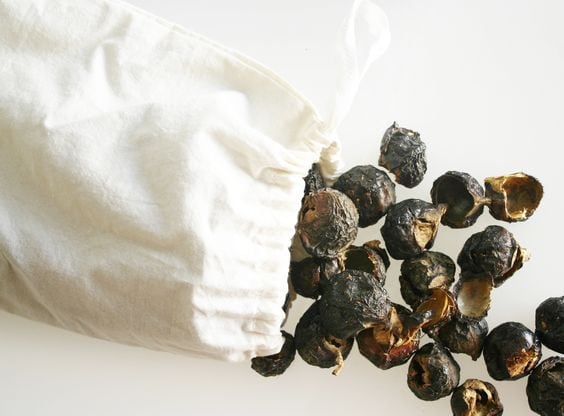 Sustainable foundations: eco-friendly architecture  
Many kinds of traditional houses can be found in West Java, each with their own unique architectural style. One thing they all have in common is that the frames are made from bamboo and wood, while the roofs are typically made from dried coconut or palm leaves.  
The Sundanese people have a particular resting place known as a saung; usually built in the middle of a rice field, this is a simple open structure built on stilts. The  Baduy people use bamboo to build their traditional houses, with river stones as the foundation and structures built in harmony with the contours of the land.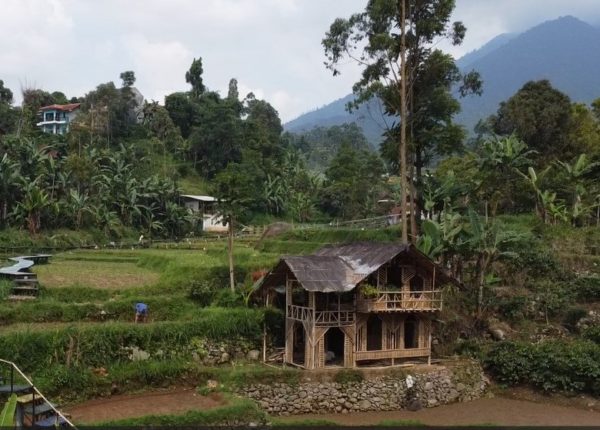 In Java, trees and forests play a central role in the lives of local people. From kitchenware to clothing and building materials, the leaves, bark, stems, and fruit of Java's trees are utilized for a variety of different purposes. 
Traditional cultures recognize the need to conserve these important materials. Over many generations, communities have learned to take only what they need from nature and use what they have in a way that does no harm.  
Taking our inspiration from this traditional knowledge, Trees4Trees will continue working to replant trees, while also celebrating the cultural wisdom that utilizes them sustainably.
Read also: Travel in Java: Situ Cisanti and the Source of the Citarum River
Writer: V. Arnila Wulandani. Editor: Christopher Alexander