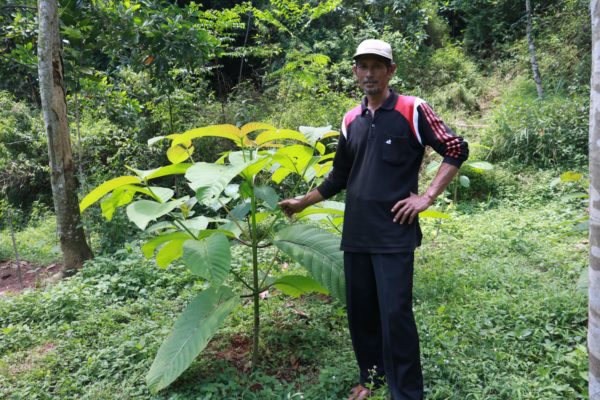 Rohmanudin, 53, has been familiar with farming activities since his childhood, as his parents were farmers who often brought him to the fields. However, Rohmanudin only began farming his own land in 2015. His land, located in Nagrak Village, Cangkuang District in Bandung Regency, was planted with various crops, including several types of trees, fruits, and vegetables. 
"From 2015 to 2016, I began working on my own field, planting various kinds of crops. In 2015, the Indonesia government initiated an agricultural program that led me to grow vegetables for the first time. Thank God, I have been growing different types of plants ever since," he revealed. 
As part of the government agricultural program, a farmer group was established in Nagrak village, which still exists today. Rohmanudin is one of the most active members of this group.  
Joining to the Tree Planting Program to Improve the Result 
In 2021, Rohmanudin was offered the opportunity to join a tree planting program funded by Astra Zeneca, in collaboration with Trees4Trees and One Tree Planted. He proposed planting tree species that were suitable for his land's conditions.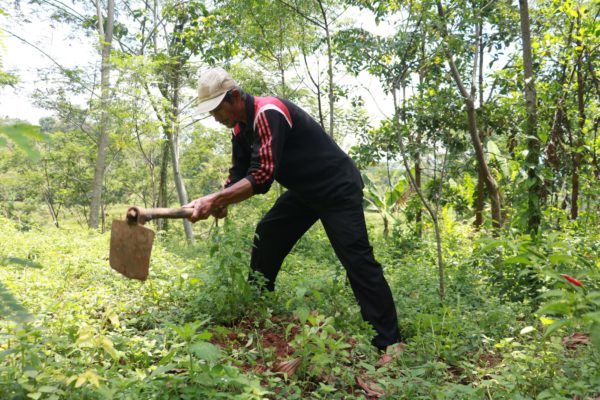 "I proposed then planted jabon (burflowers), sengon (Chinese albizia), and suren (red cedar) because they thrive in this area. I also planted other trees such as stinky beans, as well as fruit trees like sapodilla and rambutan," Rohmanudin said. 
Since joining the tree planting program, he has noticed significant differences compared to his previous farming activities. He stated that the implementation of the program has improved significantly, and he feels that it is much better now than in the past. 
"In the past, the planting system was not as structured. Now, we have a more structured approach, and I can say that the way we do is the correct one," Rohmanudin added. 
Read also: A Watershed Moment: Planting Begins at the Citarum River
Effort to Restore the Former Forest in the Village
Rohmanudin is deeply concerned about the vast deforestation that has taken place in his village, where forests have been cleared and replaced with residential areas. As such, he strongly believes that the tree planting program can have a positive impact if implemented effectively, and is therefore highly motivated to care for the trees.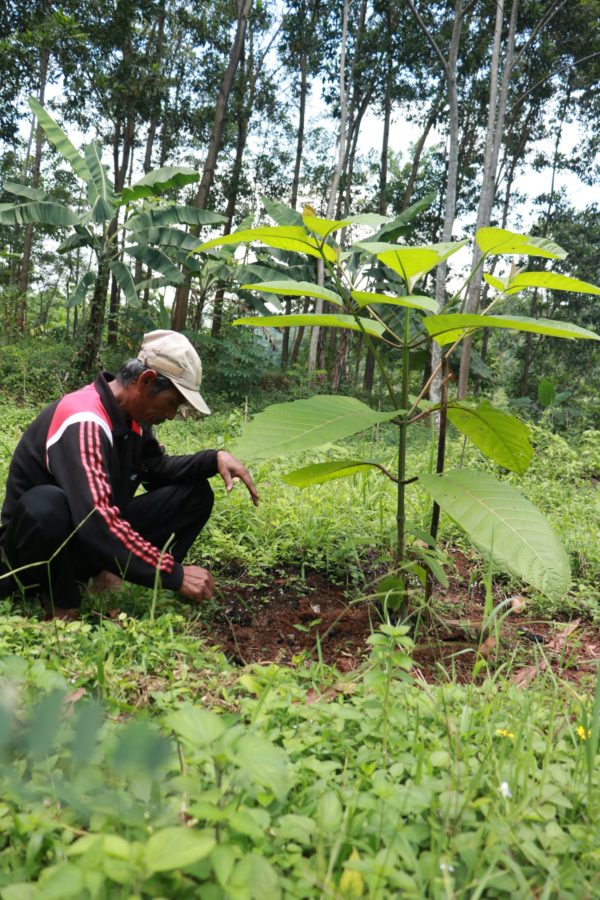 "In the past, this area was full of rare birds and big trees. The mornings were beautiful and so refreshing. The land was more fertile than today. But now, look, they're gone! There's a lot of dry land, and water is scarce. Why did this happen? Because the land was sold out, and housing was built. In the area behind my house, eight hectares were sold out, and now, ten more hectares are gone! Housing has been built there again," Rohmanudin lamented. 
Planting Trees Instead of Selling Land for a Better Future
Seeing the reality that is happening in his village, Rohmanudin feels agitated. He worries that if all the land in his village is sold and turned into housing, there will be nothing left for future generations, and not enough land to cultivate. 
"Imagine what will happen to our children and grandchildren in the next 10-20 years? They will have nothing left. Moreover, if everyone builds houses here and there, we will get more pollution and disease," he said.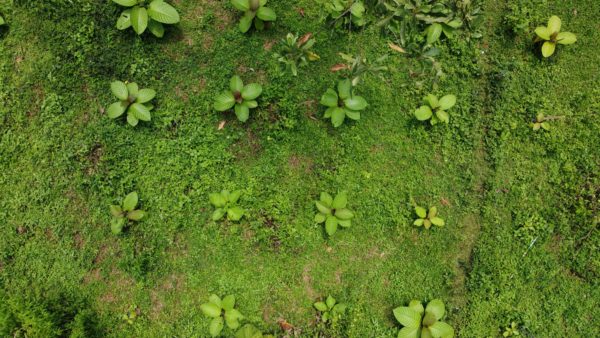 He also believes that cutting down a lot of trees will interrupt the process of producing clean air that is essential for human beings. That is why he thinks this tree planting program is necessary. He believes there are advantages that villagers can get, and even planting trees on a little land for the next generations is essential. 
Rohmanudin expects this program will make farmers in his village more aware of protecting their land and keeping it fertile so that more trees could be planted and more results could be harvested. Therefore, they can make a living from the results instead of selling their land to the land developer.