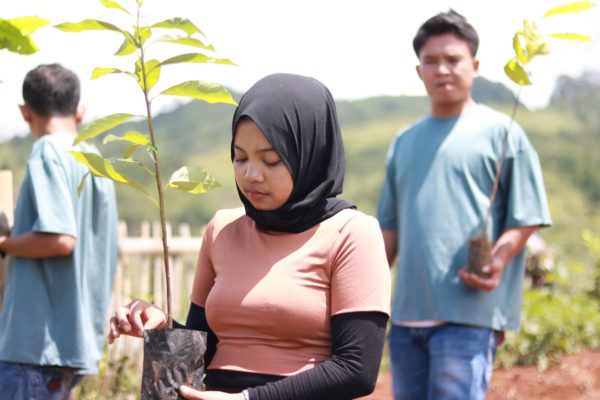 In the series of 2022 planting season, Trees4Trees collaborated with Barekurve planted 1,000 trees in a tree-planting event. The event aimed to restore soil fertility in Tanjungwangi Village, which is in Cicalengka District, Bandung Regency.  
The tree-planting event is also part of the environmental improvement effort around the Citarik river watershed, which was one of Trees4Trees' new planting areas. Five types of tree seedlings were planted during the tree-planting event, which was conducted in a land of 10,000-meter squares in Tanjungwangi Village.  
"We planted eucalyptus, manglid, mahogany, avocado, and coffee. This event also involved seven farmers and three local workers," said Ahdan Ramdani, the Trees4Trees Citarik site coordinator.   
Planting trees for conservation purpose 
The land where trees were planted has been unproductive for the past five years. Long ago, the lands were planted with various kinds of crops but later abandoned and have not been planted with any plants. As the result, the lands become barren and poor in nutrients. 
Like any other village in Cicalengka District, most residents in Tanjungwangi work as factory workers. Most of them were farmers before. However, since the factories began to be established around the village, there has been a change in the people' livelihood. Most farmers switched their job to become factory workers.  
"The condition of the lands is very poor. Therefore, the main purpose of this planting event is for conservation, that is to restore the soil fertility," Ahdan revealed.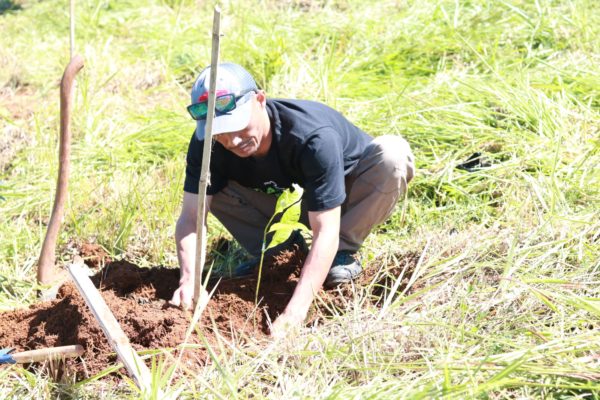 Ahdan also said that besides restoring soil fertility, the trees planted in the tree-planting event were also expected to maintain the water sources and prevent erosion as well as floods which often happen in this area. 
The tree planting event was supported by CSR program of Barekurve  
On the tree-planting event, which was held last December 2022, more than 600 seedlings were planted with the help of Barekurve staff as tree planter volunteers. While the rest of the seedlings were planted by local farmers. 
Barekurve representative, Sheila, revealed all of the staff are excited to be involved in the tree-planting event. Barekurve as an apparel company was also proud to be part of the environmental improvement around Citarik watershed through a tree-planting event.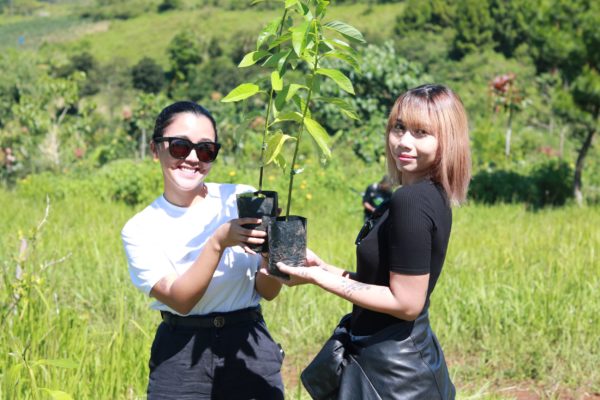 "We are aware that in this modern day, the number of tree covers in Indonesia is declining day by day. Especially in Java Island as the center of the economics of this country. We think that planting trees can be a solution, so we initiated this tree-planting event as part of our CSR program with the help of Trees4Trees. Through the event, we want to contribute to environmental improvement, starting from this village. We're hoping with this tree-planting event, we can help a little to make a green impact on the environment," Sheila said.