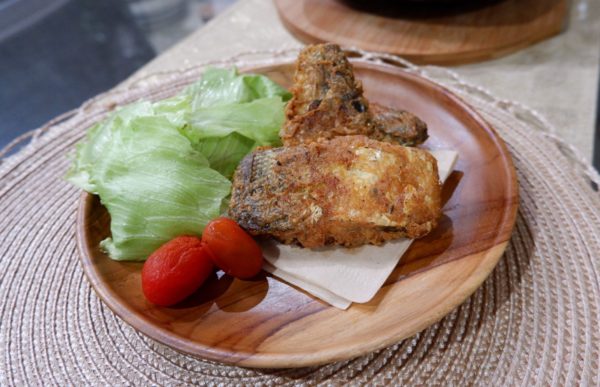 The uniqueness of bandeng presto (steamed milkfish) lies in its cooking technique. Steaming the fish at high pressure creates a delicate texture that locks in flavor and allows the meat to fall effortlessly off the bone. After being cooked in this way, even the soft spines of the fish can be eaten. From beachside pots to the kitchens of restaurants, local cooks have mastered this technique, and milkfish have become a dish that's synonymous with Pati Regency of Central Java. 
This iconic fish puts food on the table in more ways than one. Many people living in Pati make their living as fishpond farmers, with milkfish being their main source of income. However, these industries are increasingly under threat from flooding. Now, with the help of Trees4Trees, farmers are finding that mangroves have the power to reverse the damage and protect their livelihoods. 
An Essential Resource for Local People 
In a year, fishpond farmers in Pati can harvest milkfish two or three times, depending on the weather. "We can sell one kilogram of milkfish for around 15,000 to 25,000 rupiah (US$ 1 to 1.60)," explains Djamari, one of the fishpond farmers from Dukuhseti village. He only cultivates milkfish, as this is the most reliable, most profitable commodity.  
Parmi, another fishpond farmer from Dukuhseti village, agrees. As he explains, "milkfish is the main component of authentic foods in Pati, so the demand is always high," he added.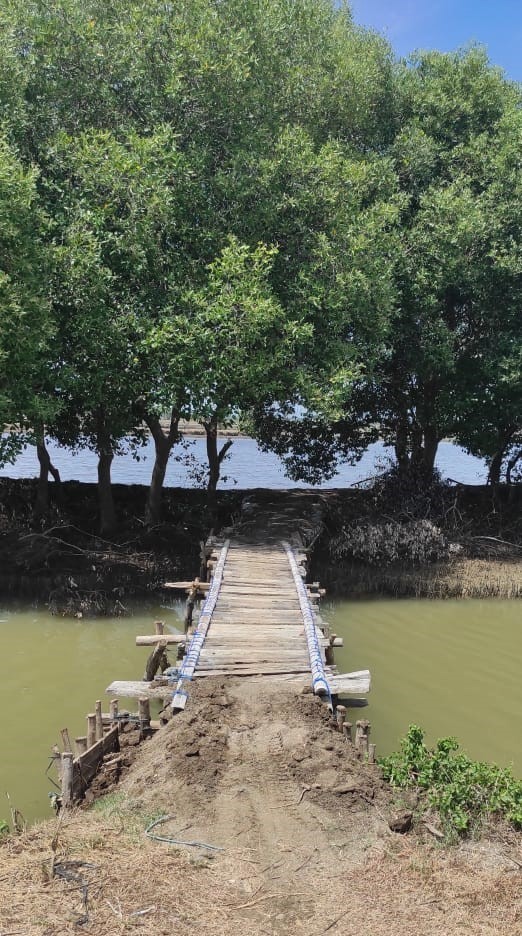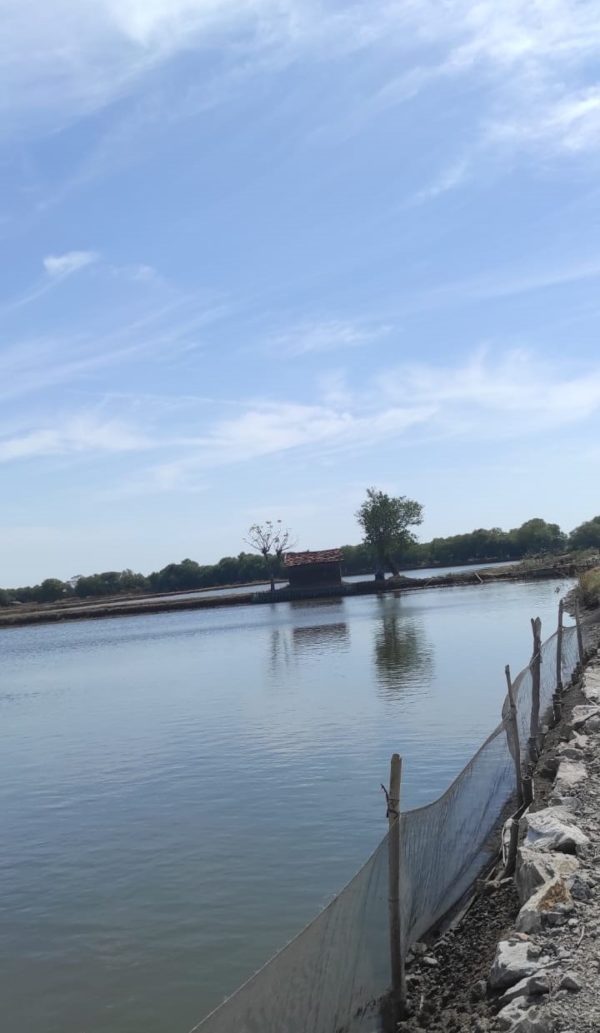 Livelihoods Under Threat: Extreme Weather and High Waves  
Fishponds in Pati are increasingly under threat. Recently, when the tide is high, and the weather is bad, the surge can flood the fishponds and decimate stocks of the precious milkfish.  
"Virtually every year, our fishponds are threatened by waves," explains Parmi. "Last year, when my pond was destroyed, only a few fish were left. I suffered losses of nearly 100 million rupiah due to the damage," he revealed.  
Parmi's story is familiar to many fishpond farmers in the region. Djamari added that he has experienced similar problems, which were disastrous to his business. "I estimate that my losses due to last year's high tide were in the tens of million rupiah," he said.  
However, Djamari and Parmi actually fared much better compared to their neighbors in other villages. This is because their ponds were protected by mangroves. "Even though there are not many, these mangroves protected our fishponds," explained Parmi, pointing to the mangrove trees around him.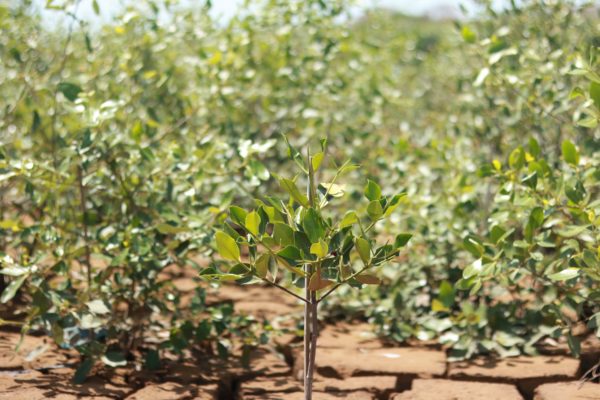 The Many Benefits of Mangroves 
Musthofa is the leader of a group of fishpond farmers in Dukuhseti village. He laments that mangrove cover in Pati has been in decline in recent years. "Everything within a hundred meters of the shoreline should be a greenbelt area," he explains, noting that this protection is largely absent. "Most farmers in our group are aware of the benefits offered by mangroves; we have seen ponds protected with mangroves suffer less damage than areas that are not," he added.  
"The mangrove trees around our pond were planted in 1995 and stand up to 10 meters tall," explains Parmi, who also revealed that these trees can offer multiple benefits to farmers. "They not only prevent erosion and waves – the fallen leaves also function as natural fertilizers to fishponds, which accelerates fish growth," he said.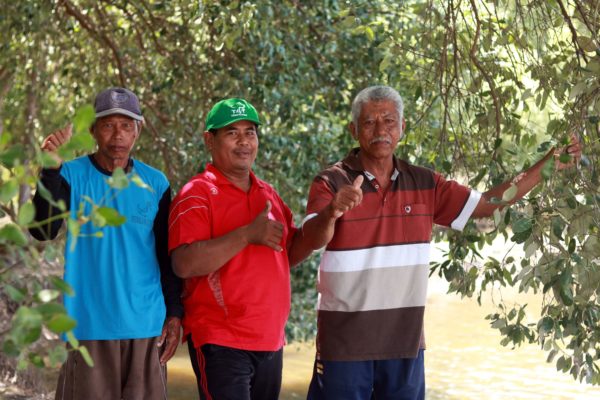 Restoring Coastal Areas, Supporting Farmers, and Preserving Traditions 
Djamari, Parmi and Musthofa are three of the many local farmers who have been helping Trees4Trees to restore coastal ecosystems and protect livelihoods in Pati. Since 2021, we've planted around 138,000 mangrove trees in an area covering 27.8 hectares; in the most recent planting season alone, we planted mangroves in eight coastal villages.  
"We hope the mangroves we have planted will grow tall and strong so they can protect fishponds and prevent coastal erosion in areas around our village," said Parmi. He added that by planting mangroves, the authentic culinary traditions of Pati – such as bandeng presto – will also be preserved.  
Writer: V. Arnila Wulandani. Editor: Christopher Alexander