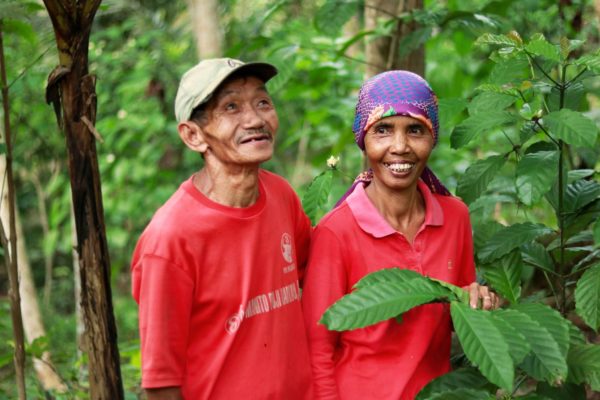 That afternoon, when we visited Kalirejo Village in Kebumen Regency, Sumeri (75) and his wife had just returned from their field. Although he is old, Sumeri is still farming actively. Every day, he begins his routine in his field starting from 8 AM to 3 PM. His fields are in two locations. The one is right behind his house. While the other one is in a higher location, around one kilometer away from his house. Each of them covers an area of 7.000 meters square.   
Sumeri took us walking around his field behind his house. His fields are quite fertile because their locations are near the water spring which is also the main clean water source for the villagers. According to Sumeri, this water spring never recedes even in the dry season.  
Planting Coffee Trees

 
At the moment, most of his fields are planted with coffee trees. However, he also plants sengon trees, cassava, taro, corn, peanuts, and any kind of rhizomes such as curcuma, ginger, turmeric, and aromatic ginger. 
"Some of the coffee trees I planted came from tree planting program of Trees4Trees and Tree Ltd in 2019. While some others are the result of saplings from coffee seedlings I brought from Sumatra," he revealed.  
Sumeri once migrated to Palembang and Central Lampung in Sumatra Island to work in the coffee plantations for more than 16 years. It was a long journey for him. "I worked there since 1988. Then I decided to come home because I wanted to farm in my own field. From the plantations I worked on, I know how to grow coffee trees in the right way," said the father of six.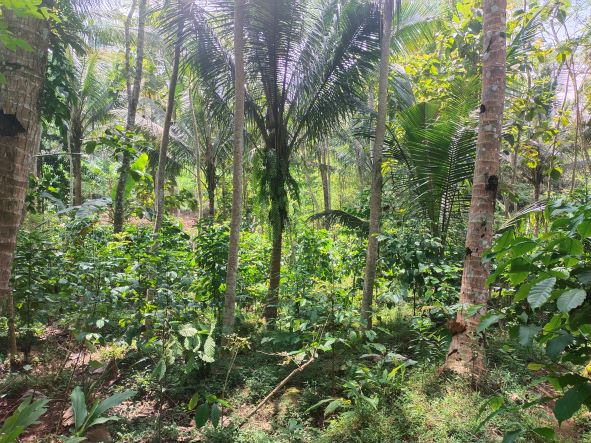 He remembered when he heard about the tree planting program and tree seedlings distribution last 2019, he applied for it immediately because he really wanted to get various seedlings especially coffee. At that time, he intended to increase coffee trees in his fields, which previously were planted with cassava, corn, and coconut. 
Read also: Aan and Sugiman, Young People from Kalirejo Village Who Left the City for Farming 
"In fact, the demand for cassava is always high because many people use them as the main ingredient of various traditional food and snacks. But sadly, the price is not quite competitive. The highest price for cassava is only 2.000 per kilogram. When coffee and cassava are compared, coffee can bring more income for sure. The price of ground coffee can reach 30.000 rupiahs," Sumeri added. 
Harvesting coffee 
Since being planted three years ago, now coffee trees he received from the tree planting program reached more than 1,5 meters in height. With his skillful hand, he has successfully grown most of the coffee seedlings he received. However, he was disappointed because a few of them died attacked by pests and eaten by bats. Sumeri has harvested it once this year. Based on his calculation, around February next year he can harvest his coffee trees for the second time. He also has sold his ground coffee at the price of 25.000 per kilogram.  
His wife greatly supports him in farming
His success in growing trees is also because of his wife's great support. Every day, his wife helps Sumeri after she has finished her household chores. "Every day, I pull the weeds around the plants. Sometimes, I help my husband to put tree seedlings into planting holes he digs. I cannot bear not to help him because he is old now. Even though he is old, I like to see him very enthusiastic every time he works in his field and takes care of his plants," she admitted.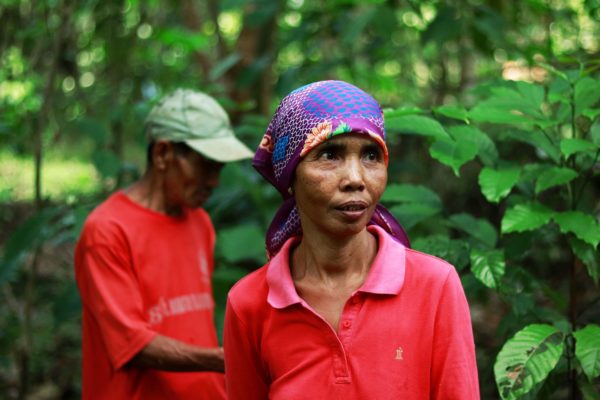 In their village, there are only a few women who are interested in farming. Sumeri's wife realizes that farming is not an easy job for women. However, she enjoys farming with her husband and feels grateful because she learns a lot of farming knowledge.  
She hopes her husband is healthy enough to keep working in his fields. She knows that her husband wants to take care of his fields as best as he can until his children come home later to take over. 
Always Find a Joy through Farming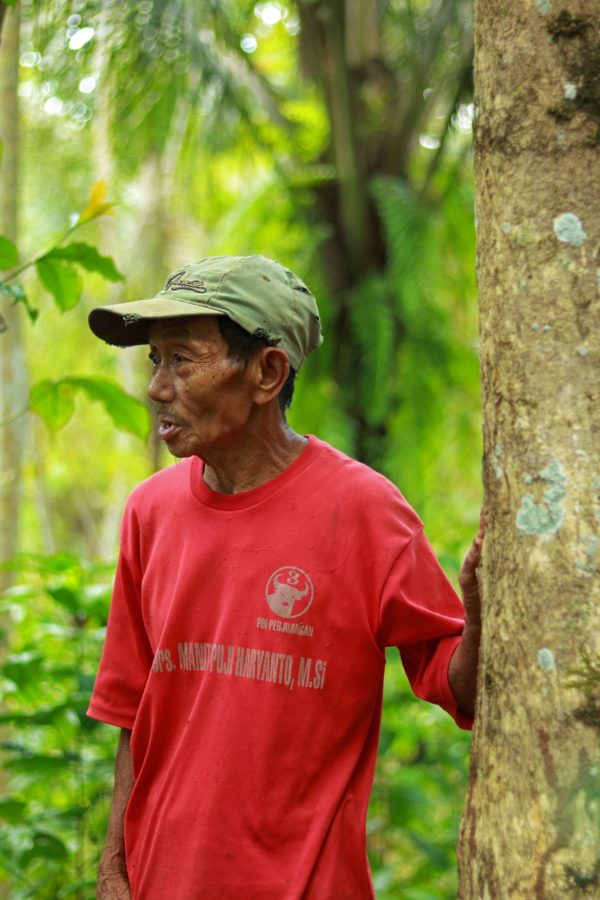 Sumeri pointed out the 15 meters in height of sengon trees in his field. He said he will pass them to his youngest son. Likewise with the coffee trees he planted. "In the future, these fields will be handled by my youngest son. But now, he is still working in Jakarta. So, I am taking care of trees during waiting my son come back home. Among my six children, he has the most knowledge of how to grow trees," he said.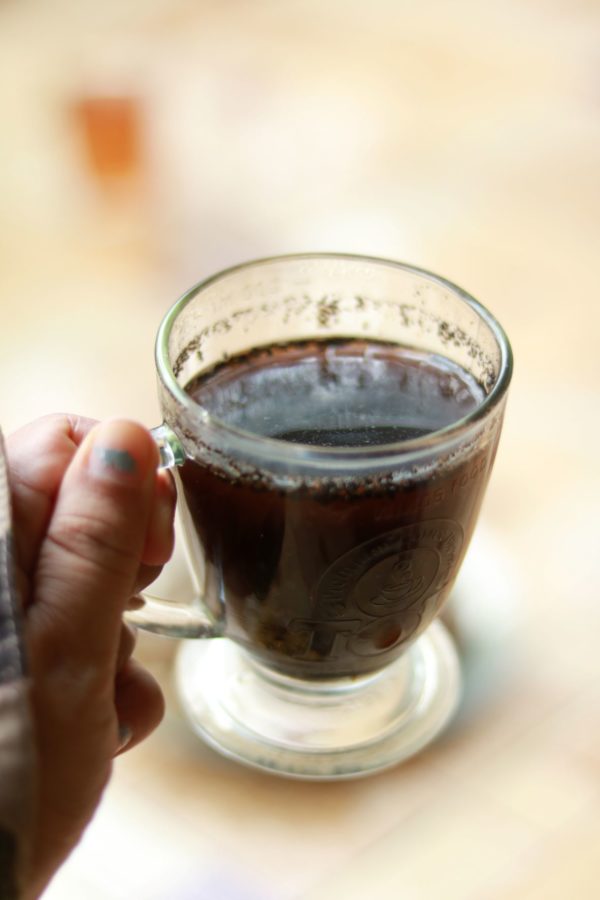 Sumeri also revealed that he keeps farming in his old age because he always find a joy by working in his field. "Farming is always be my happiness from I was young until today, in my old age. But I am getting older and weaker now. I am not as strong as before. I think in a few years ahead, I have to take a rest and pass it to my son," he added. 
After walking around his field, Sumeri's wife invited us to stop by their house. She served us a cup of homemade coffee and curcuma pudding that were grown by Sumeri himself. It seemed their sincerity in growing them makes the taste of both was really good!