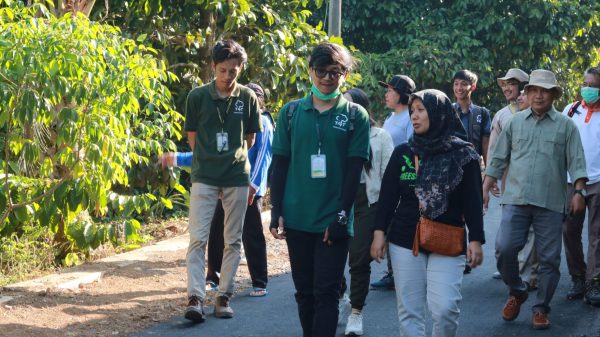 A few weeks ago, Trees4Trees was visited by Fairventures Worldwide, a non-profit organization that is also focused on reforestation and environmental restoration activities. The visit was carried out in Pati Central Java and aimed to conduct a comparative study from the Trees4Tres reforestation program.  
Learning Agroforestry Through Comparative Study
The purpose of the comparative study especially was to learn about the cultivation of sengon trees (Paraserianthes falcataria), community empowerment and mentoring techniques of the tree planting program, collaboration with off-takers and factories, also agroforestry systems developed by Trees4Trees and farmers as well as the marketing strategies.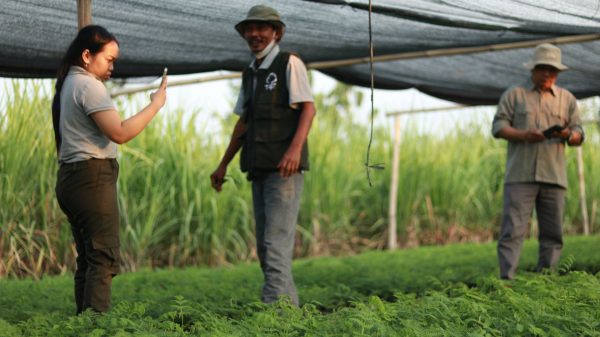 During the three-day visit, the team had the opportunity to visit Pati nursery to see how tree seedlings were grown and treated until they were ready to be distributed to farmers and planted. 
Through the discussion sessions, Trees4Trees shared stories, experiences, and efforts in environmental restoration as well as education, involvement, and empowerment of local farmers in planting trees.  
The team also visited the farmers' field and observe the agroforestry patterns that have been applied to the farmers' field. One of the patterns shown was by combining sengon trees, fruit, and coffee plants in one area. Sengon trees and fruits act as shades for the coffee plants.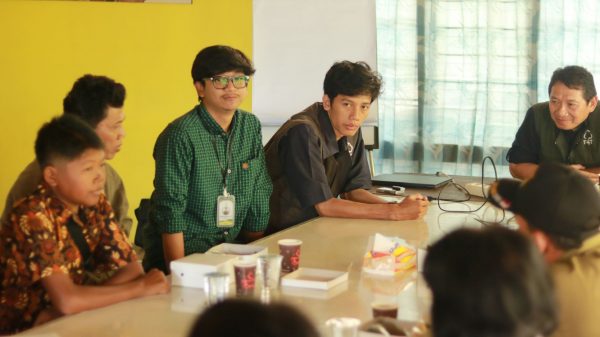 "We have a lot of things to learn from this visit and we thank Trees4Trees for the opportunity. From this trip, we can take new things that have not yet been applied in Central Kalimantan. We will bring the new knowledge and experiences that we already got from Trees4Trees to be implemented with our farmers and our staff in Central Kalimantan," said Raya, Fairventures Worldwide Country Manager of Indonesia.  
Sharing Knowledge for Greener Earth
This comparative study also not only aims to share knowledge and experience to achieve the same goal of making the environment healthier but also marks that the two organizations support each other for environmental restoration through planting trees.  
"We hope this comparative study can be a good reference to the program run by Fairventures Worldwide in Central Kalimantan. Hopefully, the reforestation we have conducted not only provides a great impact on the environment and local communities but also brings more benefits to the farmers. It is important to share good things for a greener earth and for a more prosperous society", Novita, Trees4Trees Forestry Coordinator revealed.
Author: V. Arnila Wulandani