Karyadi's Biggest Dream Is….
Meet Karyadi, one of our farmers since 2019. He's very cheerful and likes to talk a lot, but the most interesting story is when he talks about his dreams.
Karyadi is a father of 2 children, a daughter (20 years old) and a son (9 years old ). He lives in a small house on a hill near his field with his wife and his son. His daughter is now working and living in Jakarta. When he starts talking about his children, you can see his eyes sparkling with pride.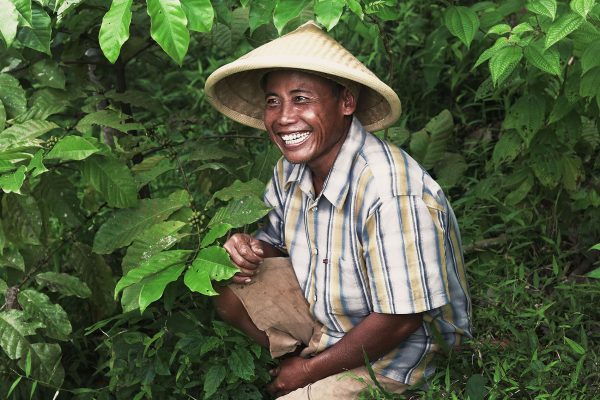 "My daughter is now working in a big city, Jakarta", he says proudly. "I pray for her every day… I wish her success".
He told us that his only concern now is to raise his children. He wants them to have a better life and he's always working hard for that.
"My wife and I have hopes for our children. We wish our children success in the future and to help build their village".
"Kalibening village is our home, we were born and raised here. Somebody has to develop this village and protect it, that's my dream", he continues.
He works as a farmer as his main source of daily income but that's not enough to cover his economy, so he decided to participate in our planting program sponsored by 'Plant for the Planet' in 2019 and received various trees – especially fruit trees.
"Thank you for the seedlings! Trees4Trees has helped me through tree planting and it has surely benefitted me economically. Before that, I only worked as a cassava farmer which only harvests annually", he laughs.
He has a request for us in the future. He hopes there will be more planting programs and help more farmers like him. His dream is our dream as well, and we wish Pak Karyadi for the best. Thank you for sharing your dream. You are doing a great job!