OVERVIEW
This project's goal is to identify how Community-Based Commercial Forestry (CBCF) can increase the prosperity of farmers and expand its benefits from the surrounding community to the industrial community
A new project, 'Enhancing Community-Based Commercial Forestry in Indonesia', with core funding from the Australian Centre for International Agricultural Research (ACIAR), began in July 2016.The duration of this project is 5.5 years and will operate until this June 2021. The collaborating institutions involved in this project from Australia are:
University of the Sunshine Coast (USC)

Australian Agroforestry Foundation (AAF)
And from Indonesia are:
Forestry and Environment Research, Development and Innovation Agency (FOERDIA, via Centre for Socio, Economy, Policy and Climate Change Bogor and FOERDIA Institute Makassar)

Gadjah Mada University (UGM)

University of Mataram (Unram)

Trees4Trees (an NGO)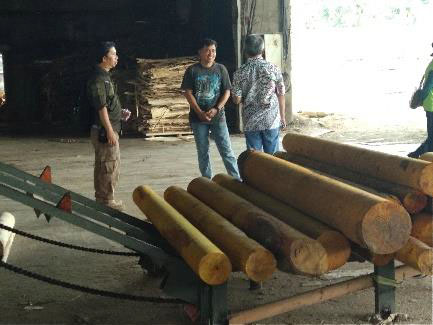 This project will focus on smallholders that account for the majority of CBCF across Indonesia. The research strategy is to conduct activities at study sites in the five provinces of Central Java, Gorontalo, Lampung, South Sulawesi and Yogyakarta (with activities focused in 8-10 villages). These sites offer a wide range of commercial, environmental and social conditions for CBCF, so the lessons from the project can inform how to improve the benefits from CBCF for communities in the study sites and more widely throughout Indonesia. Ultimately, the project seeks to enhance the commercial, policy and social context whereby greater investment by all stakeholders is encouraged so that the CBCF sector grows across Indonesia.